The world of E-commerce is growing rapidly. As technology continues to change at a rapid pace, pioneering e-commerce stores harness new techniques and facilities to make online selling and online shopping a lot more efficient. There have been many changes in technology, which have ultimately given rise to competition and this is why it is becoming more and more difficult to run a successful online store. One can easily market his e-commerce store well if inclined to do so in a focused manner.
Here are top 10 tips on how to market an e-commerce online store in the most effective way:
1.

Multilingual and Multi-Currency Website
A simple change of language and currency can positively impact the shopping experience. Customers usually prefer to shop online from the websites which have content in their native language and currency. An e-commerce owner should provide the option of changeable language and currency on his website to boost his business growth. This is important to reach out to a global audience.
2.

Give Priority to User Generated Content
Shoppers want information they can trust. They are looking for opinions and experiences of customers who have already purchased that product. They place more trust in ratings, reviews, photos and other such user Generated Content than they do in traditional marketing. As an e-commerce business owner, one should display such content prominently on his website.
3.

Email Marketing
It is much easier to keep an existing customer than to make a new one. E-mail marketing is a great way to keep in touch with existing customers. One can send updates and engagement emailers(having call to action buttons) to existing customers, to drive conversions. Discounts, promotions and other product updates can be easily communicated to customers using online email marketing tools.
4.

Contextual Marketing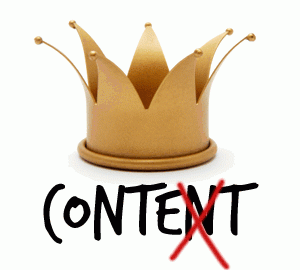 Often e-commerce businesses face customers who don't buy so easily and browse a lot. Contextual browsing uses data-driven marketing that uses information about customer's behaviour, profile and context, to deliver personalised and relevant content or ads at the right place, at the right time. Carefully targeting the marketing efforts to the right audience is useful in generating more business for the company.
5.

Use Social Media
Social media is a tremendous platform to spread the message and build a fan base. To run a successful e-commerce store, one should add relevant content on social channels like Facebook, twitter and Google plus etc. This content should be pushed on a regular basis.
Interesting and engaging stories must be propagated around the brand to get more and more users to engage with it.
6.

Pay Per Click (PPC)
An e-commerce business owner should run Google/Yahoo/Bing Pay Per Click (PPC) ads to expand the audience coverage. It's a very cost effective method of marketing and can be managed with minimum budgets.
7.

Mobile app
It is very crucial for your audience to reach you on the mobile phone. Majority of people shop online through their mobile devices. A mobile app provides a better approach for your customers. Having an optimized mobile website and and an app for different mobile devices is essential to e-commerce business efforts.
8.

SEO
SEO plays an important role when it comes to e-commerce marketing. Greater the SEO ranking, higher would be the chances to have more and more customers. One can use various methods to improve SEO rankings like updating SEO blogs regularly, refreshing the website with engaging content etc.
9.

Payment Gateway Integration
Integrating an e-commerce website with a payment gateway makes the customer feel secure. It also provides a great deal of control and automation to the owner. If a customer feels secure, he would be more comfortable shopping from the site.
10.

Integrate Across Channels
Sales will grow if one ensures product availability, promotional strategies and brand consistency while doing online brand promotions. The brand should tell a consistent story and build a positive word of mouth to reach higher levels of conversions.
The most challenging part of an e-commerce business is not it's set-up, but it's how to market it. Having a pre-planned marketing strategy is very important for any online business. It's just a lot of effort and work, that if done properly, will pay off big time.