As the vaccine is being administered on a large scale, we must be looking forward to seeing how vaccination drive will be taking place. It will be equally interesting to see how countries are leveraging the vaccine's advantages, which ignited the debate if riches are hoarding the vaccine.
True, that rich countries have prepared in advance for Covid-19 vaccine doses to immunize their populations three times over, according to international vaccine watchdog, but developing countries are to wait longer in the global sprint for Covid vaccine.
But in the developed world, where a rush to secure vaccine supplies began in the first week and months of the pandemic, a surplus has been ordered; with nations representing just 14% of the world's population owning more than half of the most promising vaccines.
The group urged pharmaceutical companies to share their technology and intellectual property with the World Health Organization and called on governments to commit to sending vaccines to the developing world, in order to close the economic disparity between nations as they look to emerge from the devastating Covid-19 crisis.
"No one should be deprived of getting a life-saving vaccine because of the country they live in irrespective of the finances," said Anna Marriott, Health Policy Manager at Oxfam — charities for People's Vaccine Alliance, along with Amnesty International, Global Justice Now and others

Source: edition.cnn.com
What do you get from this practice?
Rich countries are hoarding the vaccine. That'll give you a far better idea if something needs to be understood about accumulating vaccines. Societies are the worst offenders- in places like Canada and the EU.
If you're an outspoken Indian and think like an American, you might say: So what is wrong with that? But this case is not valid, especially in a country like India.  Hence, there is no harm in doing that. The massive socio-economic and public health-related problems will not affect you. The rich Westerner, too, even if you think it doesn't.
---
---
Do you think there is some relevance when it comes to a country like India? The worldwide research is going on to make the vaccination drive successful, be it COVACCINE or COVISHIELD. The drive has already begun, and it is the healthcare and front-line staff who have been vaccinated first.
Till 26th January India carried out the 5th largest Covid-19 vaccination, so I don't think there is something to argue if riches are hoarding. 
India is distributing the Covid-19 vaccine to neighborhood countries like Bangladesh, Bhutan, Nepal, & Sri Lanka.
But how about the advanced web development industry across the globe. Digital innovations have immensely been successful in contact tracing. This is why the app development industry is taking it by both ends: analysis or data management of Covid-19 cases. Entrepreneurs worldwide progress towards web app development to generate trade opportunities to make in-roads for playing their role in controlling the pandemic. People are now working day – in and out to mitigate the effects of Covid-19. So, you'll be thinking about the best way to assess the COVID-19 situation.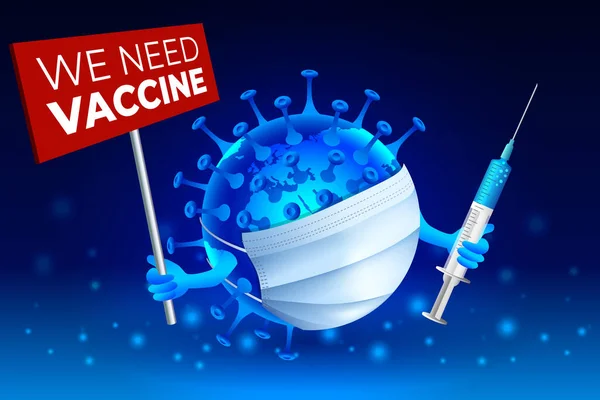 Let's tackle all issues one by one. The easy problem is the moral one. Why should a country provide you with more vaccines than its people? Let's also heed attention to the rate of spoilage, and vaccine needs to be taken and given twice.  More than no. of times in the country. 
What Is The Possible Solution? Does the country have more doses of a vaccine than it has people? Let's assume there's some spoilage rate, and vaccines are still going on a trial basis. Even — six times then no. of people. So how to raise awareness. 
Precisely because western countries had, for millennia, treating the rest of the world with utter brutality and violence, pioneering things with being transnational slave trade and genocide. And that is how it is both justified and driven by social issues like racism generally accepted even by a privileged section of the society's intellectuals, scholars, and leaders. The rest of the world wants to raise awareness towards civilization, which, in a bizarre, surreal, backward twist of logic, meant enslaving and other things.
No wonder to see the rise in a sudden demand for custom web application development services to revive digital marketing faith. The road ahead is different as it seems, but custom web apps are progressively trending. What is the best possible answer to this? All these points to a backward way of thinking, steeped in the violence and stupidity of history.  As rich countries are, hoarding crucial vaccine supplies—keeping them away from developing countries. But the key thing is to provide a web platform to people that helps prevent the virus spread. And as far as web app development is concerned during such challenging times, hiring a web developer will give the right impetus if you have digital marketing aspirations for vaccination drive.
Let's have a clear view of why  Vaccine "nationalism" is a form of racism. The rich countries are almost exclusively white, hoarding vaccines from poor ones though it is not that apparent. Yet, they act in this gross, violent way precisely because we live in a world of violence. The  "decision-maker" in these countries doesn't actively think "those filthy subhumans do not deserve to get vaccinated. And when someone's actions are not indistinguishable from racism, my friend, then we'll not see perhaps a hint of racism.
That is how the world's wealthy, white countries are behaving right now. The Covid-19 vaccine's Hoarding is a vivid, bitter, and glaring example of how it still rules the world despite racism's growing popularity. You perhaps think this is yourself at this juncture.
But so what? You will imagine nobody notices your ugly way of thinking and sell, so what? Let's simply move on. Like it is said, the problem of vaccine racism is not a moral one — something that rebounds right back into public health, polity, and economy.
Do you see the root causes that I'm trying to outline? Let's make it more transparent despite the growing hype of Covid-19's earlier thought was treated like other problems but has had repercussions. Doctors around the globe are predicting this as a world-shaking respiratory pandemic as the global trend is accelerated. As the market is flooded with healthcare and medicine and that'll grow by a significant margin.
Covid-19 happened because of Rich Only:  We probably wouldn't have had Covid-19 or this trend of accelerating respiratory pandemics in an equal world. It'll be a big surprise to see that the 21st century's pandemics emerged from the busiest business places  — where things were taken for granted in the initial stage, which then spread like a pandemic.
---
---
 So, there are perhaps two things. One is surveillance, and the other is to keep the business wheels moving. And we know without technology, it is challenging to meet the end's goal. While looking at the possible perspective of technology, the IT infrastructure needs to be ramped up. The foremost thing for entrepreneurs is to go ahead and hire a full-stack web developer for dedicated project development needs and explore possibilities. You can't find a better alternative other than full-stack development as it is cost-effective & time saving for the web development industry.
How Covid Spreads?
An infectious disease that affects both lungs and airways. The spread takes place when the droplets in the mouth when someone coughs or breathes out.
It is mainly related to respiratory illness, which depletes oxygen in the blood and causes breathlessness; if not taken on priority could perhaps make the person shift to the critical care unit.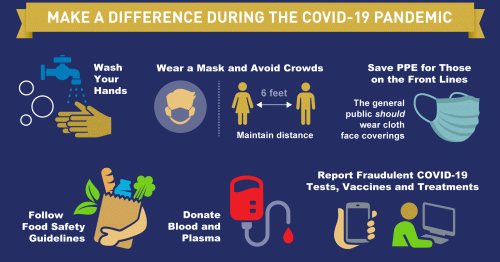 That is why wearing doctor-recommended face masks is the most-effective protection to avoid getting infected.
As no one would have ever thought that the SARS virus would emerge as the giant monster. The virus was first explored in Wuhan(China)  and spread its wings across the globe. Many are saying it is the consumption of BATS that is the root cause of the pandemic. This virus is explored in Wuhan(China) and will create chaos.
 Let's assume there's some spoilage rate and many vaccines need to be taken and given twice. Still — six times no. of people in your country? What could be the reason?
This new variant is rapidly becoming a dominant stride as COVID-19 cases surged in southern England. And are linked to increased hospitalization rates, especially in London and in the adjacent county of Kent.
The SARS-CoV-2 has been spreading rapidly at a brisk pace despite promoting deep concern among  European neighbors and cutting transportation links. We see a sudden influx in custom web development services, which is one of the popular choices for entrepreneurs to get complete control over pricing and time-constraints
How Could Have We Averted Covid-19? 
Nobody in the west took this lightly, so how this happened? If every human being lived a life of dignity, we wouldn't have seen perhaps the world's biggest outbreak ever. Just as if every single one started living an academic life, we wouldn't have fascism.
The west is progressively researching that the solutions to the problems of the 21st century will bring a radical and transformative decision. As the digital medium is perhaps the best, it is contract tracing, raising awareness among people using technology channels matters the most. It has provided entrepreneurs much-needed impetus to drive the business ahead. Remember who was most badly hit by Covid-19? The Superpowers like China, the US & Italy. Why did it happen?
The rest of the world similarly faced the brunt but discovered polity problems, administration & growth as thousands died because of zero employment and starvation.
 The west is made to suffer from the consequences of the outbreak resulting in causalities. And billions of lives? However, crashing down on itself, Covid-19, for instance, brought a significant turnaround in the entire world.
---

---
Summary

: 
So finally, with almost a year gone in controlling the Covid-19 spread and finding the precautionary measures. The long -term wait has finally come to an end as we now have a couple of available vaccines that'll perhaps execute the drive towards controlling the pandemic.
Moreover, the technology helped control the pandemic and transform the way towards a global immunization program and make the online industry immensely successful.
Amidst this pandemic there if you're looking for a full-stack web application development company, look no further ValueCoders. It gives a way-to-go option for high-stake projects. your high-stake web development projects.
 Hence, this is not about hoarding the vaccine but about fulfilling the need for vaccination across countries, continents,- according to population. However, we can't overlook front-line health workers who are supposed to get vaccinated first and in every possible circumstance.
Let's hope to see a Covid-19 free world again soon.