In a dynamic and constantly shifting business era, the organizational side of software product development can be hard to handle, even for experienced managers and developers. That is why 80% of businesses opt for SaaS product ideas to develop their software products.
SaaS consulting is a rapidly growing industry with immense potential. Here are some incredible stats that show just how big this industry is becoming:
The SaaS consulting market is anticipated to grow at a CAGR of 22.8% from 2018 to 2026.
It is expected that by 2025, 85% of all business-related software in use worldwide will be from Software as a Service (SaaS) platforms.
A study published by Forrester Research predicts that SaaS will become an industry worth $143.7 billion globally at the end of 2022.
There are currently over 1,000 SaaS consulting firms in operation globally.
For startups, there are several reasons to use SaaS technology. Here are a few:
1. You can get to the market quickly and easily with SaaS development.
2. You don't need to worry about hosting or maintaining the software yourself-the provider takes care of that.
3. A SaaS product typically has lower up-front costs and is, therefore, more affordable for startups and small businesses.
4. The cloud-based model makes adding new features and customizing a SaaS product to fit your needs easy.
5. A SaaS product can be accessed from anywhere in the world so that you can reach a global market with ease.
Before starting the journey of 20+ SaaS product ideas, you must know what SaaS is and why businesses should deploy these ideas into their operations.
SaaS: An Overview
SaaS is a software-as-a-service delivery model. It is software offered by the provider on the web. Customers can access and use the software, typically through a web browser, while the provider manages the infrastructure and security.
SaaS development provides several advantages for businesses and consumers. It can be a more cost-effective way to acquire and use software for businesses. There is no need to invest in hardware or license software.
SaaS can also be more flexible since it can be scaled up or down as needed. And since SaaS is web based, it can be used anywhere with an internet connection.
SaaS consulting services include customer relationship management (CRM), enterprise resource planning (ERP), human resources (HR) and payroll, marketing, and project management.
---
Must Read: How To Build a SaaS Business?
---
Why Do Businesses Require SaaS Consulting?
It can be difficult for businesses to keep up with the fast-paced changes in the SaaS industry. As a result, many companies turn to SaaS consulting firms for help.
SaaS consulting firms can provide valuable insights and recommendations on how to adopt and use SaaS applications successfully within a business. They also help companies to make the most of their investment in these applications by guiding software selection, implementation, customization, and optimization.
Factors To Look For When You Come Up With New SaaS Product Ideas
1. Find a need and fulfill it
The best way to develop unique SaaS product ideas is to identify a need in the marketplace and then create a solution for that. There are many ways to go about this, but one of the simplest is to look for problems you have faced in your business. If you can solve your problem, others out there are possibly facing the same problem and are willing to pay for a solution.
2. Think outside the box
You need to think outside the box to develop genuinely unique SaaS product ideas. It can be done by looking at the market from a different perspective and coming up with solutions that are not yet being offered. This can be difficult, but it is often worth it as it can lead to a groundbreaking product.
3. Simplify existing solutions
Many times, the best way to create a unique SaaS product is to take an existing solution and simplify it. Often, products in the market are needlessly complicated and could be made much easier to use. You may have found your niche if you can streamline an existing solution.
There are a few more key factors to look for when you come up with new SaaS product ideas.
First, the product should solve a problem that your target market is facing. It should also be something that they are willing to pay for. Additionally, the product should be unique and differentiated from your competitors.
Another essential factor to consider is whether there is a demand for the product. You can determine this by conducting market research and seeing if there is a niche market for the product. If there is already a lot of competition in the space, it may be challenging to break into the market. However, if there is unmet demand, you may have a better chance .
Finally, you must ensure that you have the resources and capabilities to develop and launch the product. This includes having a team with the necessary skill sets and enough funding to get the project off the ground. Without these things in place, bringing your SaaS product ideas to life will be challenging.
A Curated List Of 20+ SaaS Product Ideas That Make Your Business Unique
1. Customer Relationship Management (CRM) SaaS
A CRM system helps businesses keep track of their customer interactions and manage their relationships with customers. This can be a valuable tool for any business, especially one that relies heavily on customer interactions.
Issue Before: Maintaining a lot of customer information was a big problem.
After Remedy: Cloud-based software apps save time and require minimal effort to organize the work.
Demand Level: Extensively high & increasing
2. Human Resources Management (HRM) SaaS
HRM SaaS is a subset of Human Resources Management that involves the use of software to aid in the management of employee data. This includes anything from employee onboarding and tracking to benefit administration and performance reviews.
Issue Before: After the pandemic hit, managing work and the workforce became complex.
After Remedy: HRM SaaS stores complete data regarding each aspect of HRM and helps managers to tackle their problems.
Demand Level: High demand
Note: ADP Workforce Now crossed 240 billion dollars in revenue which shows its high demand today.
3. Project Management
A project management system helps businesses effectively manage multiple projects. This can be a valuable tool for companies that want to ensure their projects are completed on time and within budget.
Issue Before: Managing all projects at one time was a difficult task.
After Remedy: This tool helps project managers plan, track, and report on project progress.
Demand Level: High
4. Journaling SaaS
Journaling is an old-fashioned yet innovative way to stay productive and on track. People enjoy writing down what they did during their day — it has been this way for centuries, but now people are less likely to do so on paper.
Issue Before: People were finding ways to keep their writings and Saas product ideas safe & secure.
After Remedy: A physical journal app to keep data safe without harming the environment by using ink/paper.
Demand Level: Valued at $2 billion and so in high demand
5. Enterprise Resource Planning (ERP)
It is a software application that integrates all a company's business processes into one system. This includes modules for finance, manufacturing, sales, and customer service. A SaaS implementation means that the software is hosted by the vendor and is accessed by the users over the internet.
Issue Before: Privacy was the primary concern while integrating time-tracking, financial accounting, and expense management on a single platform.
After Remedy: Using the cloud-based ERP system can make the system fully secure.
Demand Level: About 5000+ searched for Cloud ERP apps & expected to generate revenue of $37.5 billion by 2024.
6. KPI Tracker SaaS
The need for good KPI metrics software is tremendous, as it heavily impacts how well an organization performs. In fact, automated software would be a great way to increase the efficiency of such organizations.
Issue Before: Due to several tools for different purposes, it was difficult to choose the right one.
After Remedy: KPI SaaS idea integrates all tools into one user application.
Demand Level: Extremely high
7. Property Management SaaS
Property Management SaaS (PMS Saas) is a software service that enables landlords and property managers to manage their properties online. It includes features like online tenant applications, online rent payments, maintenance requests, and communication tools.
Issue Before: Real estate investors found it difficult to manage diverse portfolios and were challenged to handle legal matters.
After Remedy: The app contains all information about your investments and how to access them.
Demand Level: Moderate demand
8. Marketing Automation
A marketing automation system helps businesses automate their marketing tasks. This can be a valuable tool for companies that want to save time on marketing tasks and focus on other areas of their business.
Issue Before: Many organizations failed to integrate marketing campaigns with sales.
After Remedy: Marketing automated tools make marketing strategies and analyze statistics as per the need of the organization.
Demand Level: Extremely high
9. Health Check
Health Check is an accessible business app that allows you to track your health and fitness goals. With Health Check, you can set goals, track your progress, and receive encouragement and support from other users. It includes a variety of resources for health and fitness, including tips, articles, and videos.
Issue Before: Manual integrations with the clinical records was a challenging task.
After Remedy: The app comprises such fields that allow patients to enter their records.
Demand Level: High
10. Live Streaming Platform
Live streaming platform allows users to broadcast live video content over the internet. Individuals and organizations often use these platforms to share news, events, and other types of information with their respective audience.
Issue Before: People did not have enough choices in the live streaming mobile apps sphere.
After Remedy: This platform comes with intuitive UI/UX and provides a number of live streaming mobile apps.
Demand Level: It is going to generate $220 billion by 2028.
11. Accounting SaaS
Accounting SaaS is a software as a service (SaaS) that provides bookkeeping and accounting services to small businesses. It allows companies to manage their finances online, track expenses and income, create invoices and statements, and more.
Issue Before: It was challenging to have different accounting data from other countries on a single platform.
After Remedy: An app designed for a specific country that can be upgraded for other regions.
Demand Level: Highly demanded across the globe
12. Video Rendering SaaS
Video rendering is the process of transforming raw video footage into a finished product that can be played on screens or devices. It is a type of software-as-a-service (SaaS) that allows users to upload videos for rendering and then receive the completed video files back.
Issue Before: It was challenging to get perfect renders even after spending so much time & knowledge.
After Remedy: This SaaS product ideas will save time due to default renders to get perfect results.
Demand Level: Entrepreneurs & startup founders are more curious about this SaaS product ideas.
13. Social Media Posts SaaS
Social Media Posts SaaS (Software as a Service) is a platform that allows users to create and publish social media posts across multiple platforms, including Twitter, Facebook, LinkedIn, and Google+. It simplifies creating and publishing social media posts withengaging content.
Issue Before: Scheduling posts on social media was a challenge for the users.
After Remedy: API graphs allow users to implement scheduling on time.
Demand Level: Moderate
14. Blockchain Invoicing
Blockchain invoicing is applying blockchain technology to invoicing and billing processes. A distributed ledger system can streamline these processes, making them more secure, efficient, and transparent.
Issue Before: The blockchain was a new and big challenge for users.
After Remedy: Cryptosystems developers are aware of various types of blockchain projects now.
Demand Level: It is expected to generate $39.7 billion by 2025.
15. Appointment Management SaaS
Appointment Management SaaS (Software as a Service) is a cloud-based software that allows businesses to manage and schedule appointments online. It typically includes calendar booking, automated reminders, customer management, and more.
Issue Before: A given time was used two times. So the time clash was the main issue while implementing this SaaS product ideas.
After Remedy: The solution is to lock the allotted time intervals to avoid such challenges.
Demand Level: Fairly high
16. Telehealthcare SaaS
Telehealthcare SaaS is a software platform that enables healthcare providers to deliver telehealth services to their patients. The platform provides a secure, HIPAA-compliant video conferencing environment for the delivery of healthcare services, including diagnostic consultations, follow-up care, and education and training modules.
Issue Before: The major hurdle for implementing SaaS product ideas like this would be to make them compliant with government medical authorities.
After Remedy: Developers thoroughly research all clinical records before building efficient software.
Demand Level: The CAGR is forecasted to grow 15% in this niche.
17. One-Click Credit
One-Click Credit is a credit scoring service that uses machine learning to score consumers who have never borrowed money before. It offers a fast and easy way for online businesses to check the creditworthiness of potential customers with a single click.
Issue Before: There were many who purchased the products but didn't pay for them.
After Remedy: A unique ID is allocated to each user, and a limit is also set for the same.
Demand Level: Increasing demand
18. Payment Auditing with AI
It is a new way to approach payment auditing by using machine learning algorithms to predict potential failures in the payment process. It helps companies save money by identifying and resolving errors before they become more significant problems.
Issue Before: To achieve 100% accuracy was a failure.
After Remedy: The developers have built algorithms to increase the content's accuracy.
Demand Level: This SaaS product ideas will generate $543.5 million by 2023.
19. Team Communication SaaS
Team Communication SaaS (software as a service) is a platform that enables users to communicate and collaborate with their teams. It includes chat, video conferencing, file sharing, and project management.
Issue Before: Communicating with team members using online modes like chatting and file sharing was quite challenging.
After Remedy: Cloud-based server apps solved this problem.
Demand Level: High demand
20. Content Planning
Content Planning SaaS helps content creators plan and organize their content. It typically includes features like a content calendar, task management, and collaboration tools so that teams can collaborate to create and publish content.
Issue Before: Multiple teams' content handling leads to confusion each time.
After Remedy: The content planning tool manages all the content on a single platform and notifies team members whenever content changes.
Demand Level: Very high
21. Auto Parking
Auto Parking SaaS provides parking lot management for businesses. The service can help enterprises optimize parking lot usage, manage permits and payments, and improve customer satisfaction. It is an excellent solution for companies with a large or busy parking lot.
Issue Before: Parking confusion due to mismanagement was a big concern.
After Remedy: The users can park their cars using a dedicated app.
Demand Level: Significantly high
Popular SaaS Products Today
Infographic Image
HubSpot Sales
HubSpot Sales is a popular SaaS product that helps businesses manage their sales processes. It includes features such as contact management, deal tracking, product development for startups and email integration. It targets small businesses looking to streamline their sales process.
Zendesk
Zendesk is a popular customer service SaaS product. It includes ticketing, a knowledge base, and live chat. It is meant for businesses of all sizes that want excellent customer service.
SalesforceIQ CRM
SalesforceIQ CRM is a popular SaaS product that helps businesses manage customer relationships. It includes contact management, lead management, and opportunity tracking. It is an excellent tool for companies that want to improve customer relationships.
---
You May Find This Interesting: Benefits of MVP Development Approach in Product Development
---
Conclusion
SaaS products typically come with lower upfront costs than traditional software licenses, making themselves more affordable for businesses of all sizes. These are scalable, so you can easily add more users or features as per your needs.
Moreover, businesses don't have to worry about missing out on innovations or security updates, as products are always up-to-date with the latest features.
If you're looking for unique SaaS product ideas to make your business stand out, look no further than ValueCoders, a leading SaaS consulting company in India. We offer SaaS product consulting services that can help you develop a fantastic product to meet the specific needs of your business.
SaaS Consulting Services By ValueCoders
ValueCoders has a proven track record of helping businesses develop successful SaaS products. We've worked with companies of all sizes, from startups to enterprise organizations, and we can help you too.
Our team of experienced SaaS product consultants work with you to understand your business and identify the specific needs that your product must address. We'll then help you develop a unique solution that meets those needs.
We offer comprehensive and top-of-the-line SaaS & MVP consulting services to help you strengthen your marketing initiatives and assist with product promotion.
SaaS consulting & development services we offer:
Business Model Consulting
SaaS Application Development
Strategy Consulting
SOA Consulting
Professional Cloud Services
MVP Development & Consulting
If you're ready to take your business to the next level with a unique software product development, then contact a reliable SaaS consulting & development company like ValueCoders today.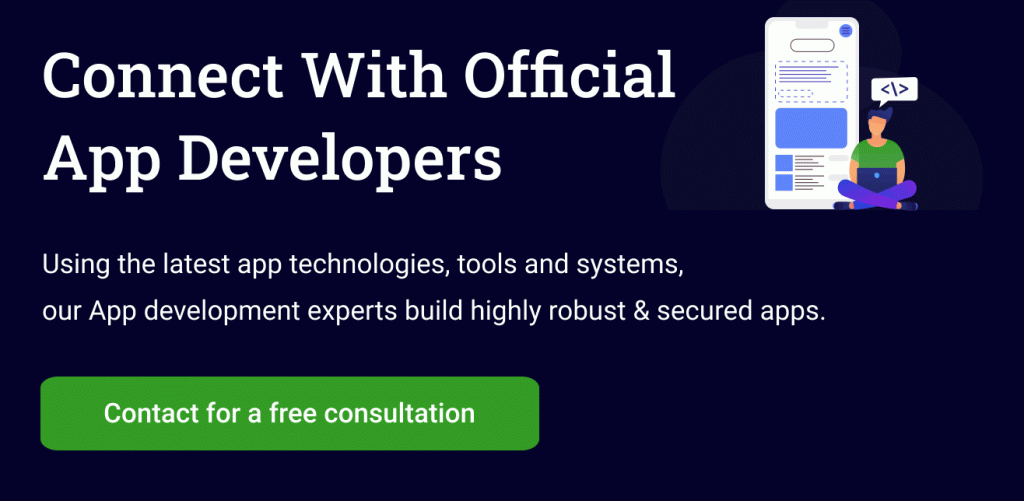 Frequently Asked Questions
What are SaaS-based products?
A SaaS-based product is a software product that is delivered over the internet as a service. It is hosted by the provider and made available to customers over the web. Customers access and use the software, typically through a web browser, while the provider manages the infrastructure and security.
SaaS products are usually subscription-based, with users paying a monthly or annual fee to access and use the product. This type of pricing model contrasts with traditional software products, which are sold as one-time license fees (often called "perpetual licenses").
How do I create a SaaS product?
The best way to create a SaaS product depends on the specific needs of your business and your target customers. However, in general, here are some tips on how to create a successful SaaS product:
1. Define your target market and understand its needs.
2. Research and analyze your competitors.
3. Design a user-friendly interface that is easy to use.
4. Develop an effective marketing strategy to reach your target market.
5. Offer customer support and technical assistance to help users with any problems they may encounter.
What is Micro SaaS?
Micro SaaS is a term coined by Salesforce Ventures to describe a new category of cloud-based software products that are smaller in scope and priced lower than traditional enterprise software.
Micro SaaS products are designed for specific business functions, such as sales or marketing, and can be accessed on demand through a web browser or mobile app. They are typically easy to use and can be implemented quickly without the need for custom development or integration.
Because they are smaller in scope, micro SaaS products can be priced significantly lower than traditional enterprise software. And because they are delivered as a service, there are no up-front costs or complex licensing agreements. Customers simply pay for what they use on a monthly basis.
What is the difference between cloud and SaaS?
The fundamental difference between cloud and SaaS is that cloud is a type of infrastructure, while SaaS is a type of software. Cloud enables businesses to provision resources on-demand, such as compute power, storage, and applications. SaaS delivers software applications over the internet to users.
Another way to think about the difference between cloud and SaaS is that the cloud provides the foundation for running applications (including SaaS applications), while SaaS delivers those applications to users. Many people use the terms "cloud" and "SaaS" interchangeably, but they are technically different concepts.