Understanding Dedicated Software Testing Team
A dedicated QA team can find bugs and identify and report issues that might cause problems for the end user. They should be able to work with developers to reproduce issues and help resolve them as quickly as possible.
A dedicated software testing team is proactive and looks for potential problems before the code is written. It can also provide valuable feedback to developers that can help improve the overall quality of the product.
The team is well-trained and knowledgeable. The members of a dedicated software testing team need to be experts in their field and have a deep understanding of both the software they are testing and the test process itself.
A dedicated testing team works independently and can take on different tasks when needed. It adheres to industry best practices and trends and comprises individuals who are passionate about their work and take pride in delivering quality results.
These were some qualities of a dedicated QA team. You will get to know more once you join hands with ValueCoders.
The Objectives of Software Testing
The objective of software testing is to identify software defects and determine the risk associated with those defects.
Testing also helps improve software quality by detecting errors and potential problems before the software is released. It can help to ensure that the software meets the requirements specified by the customer.
We can summarize the objectives of software testing as:
Identifying defects in the software
Minimize the number of defects that make it into the software
Ensuring that the software meets the requirements specified by the customer or end-user
Improving the quality of the software
In inventory management, automation can help identify and eliminate obsolete or excess inventory and help in improving customer satisfaction.
Different types of automation can be used in the supply chain. Some examples include:
1. Order processing & fulfillment: This automation helps to automate the process of order processing and fulfillment by automating order taking, stock management, and shipping.
2. Warehouse management: Warehouse management automation helps to manage warehouses by automating the process of ordering and stocking products, managing inventory, and tracking orders and shipments.
3. Transportation management: It helps to optimize transportation routes and minimize delays by tracking shipments and routing them to the most appropriate destination.
4. Customer interaction: Improve customer interaction by automating customer service processes such as order taking, shipping, or payment processing.
Building the Best Software Testing Team
Building a top-performing software testing team is vital to ensure the delivery of high-quality software products. Here are some key steps and considerations to help you assemble an exceptional testing team:
1. Defining Roles & Responsibilities: Clearly outline the roles and responsibilities of each team member and assign tasks based on individual strengths and expertise.
2. Technical Proficiency: Look for testers with strong technical skills and a deep understanding of testing methodologies. Assess their knowledge of testing tools and automation frameworks.
3. Domain Knowledge: Seek testers who possess domain knowledge relevant to your software products. Familiarity with the industry and domain improves testing accuracy.
4. Collaboration & Communication: Emphasize teamwork and effective communication within the team. Testers must collaborate seamlessly with developers and other stakeholders.
5. Continuous Learning: Encourage a culture of continuous learning and skill development. Provide opportunities for training and certifications.
6. Problem-Solving Abilities: Make sure you evaluate candidates' problem-solving skills and ability to think critically. A strong problem-solving mindset is essential in finding and resolving defects.
7. Attention to Detail: Look for testers with a keen eye for detail and thoroughness in their work. Minor oversights can lead to critical bugs slipping through.
8. Adaptability: Choose testers who can adapt quickly to changing project requirements. Agile and flexible testers can respond effectively to evolving needs.
9. Passion for Quality: Hire testers who are genuinely passionate about delivering high-quality products. A strong commitment to quality drives excellence in testing.
10. Diversity & Inclusivity: Foster a diverse and inclusive team environment. Different perspectives contribute to comprehensive testing.
By combining the right skills, knowledge, and attitudes, you can build a cohesive and proficient software testing team capable of delivering top-notch products that meet and exceed customer expectations.
Security Testing for Software Integrity: Protecting Against Vulnerabilities
Security testing is crucial in safeguarding sensitive data and protecting against cyber threats. By conducting comprehensive security assessments and penetration tests, the dedicated QA team from ValueCoders helps identify and address vulnerabilities early, thereby mitigating the risk of potential security breaches.
Key Aspects of Security Testing:
Vulnerability Assessment:

The QA team systematically evaluates the application to identify weaknesses and vulnerabilities in the code, configuration, or design.

Penetration Testing:

The team exploits potential security loopholes through controlled attacks, simulating real-world scenarios to strengthen the application's defenses.

Data Security:

Evaluating data handling mechanisms to ensure that sensitive information remains encrypted and protected from unauthorized access.

Authentication and Authorization:

Testing the effectiveness of user authentication processes and access controls to prevent unauthorized access to sensitive functionalities.

Secure Communication:

Verifying that data transmission between different application components occurs securely, preventing data interception or tampering.

Error Handling:

Ensuring that error messages do not reveal sensitive information and providing graceful error handling mechanisms.

Compliance with Security Standards:

Confirm that the application adheres to industry-specific security standards and best practices.
By conducting rigorous security testing, the QA team helps establish a robust and secure software environment, building user trust and protecting the application against potential threats and attacks.
Collaborating With Dedicated QA Team in India
Collaborating with a dedicated QA team in India can benefit your organization in many ways, some of them include: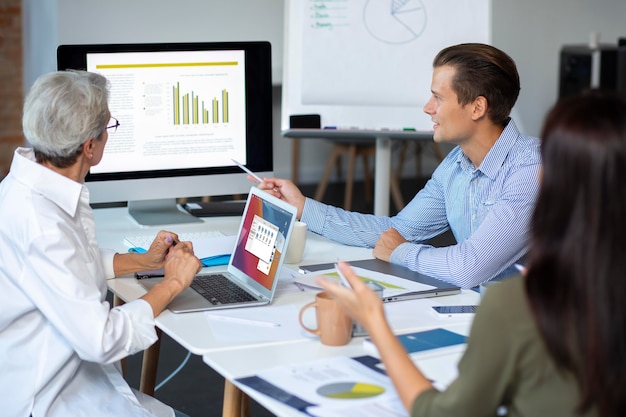 1. Cost Savings
Testing can help identify and fix defects early in development, saving the organization time and money. It helps avoid expensive rework later on. Furthermore, testing teams in India cost significantly lesser than the companies in the UK, the USA, Ukraine, and other countries.
2. Quality Control
A high-performing testing team ensures that the quality of a product is consistently high. By catching defects early, testing teams in India help prevent them from becoming critical problems.
3. Improved Productivity
With a testing team, developers can focus on creating new features instead of debugging existing code. Improved productivity leads to a more streamlined product launch and lower costs overall.
4. Reduced Time to Market
A well-functioning testing team helps reduce the time required to bring a new product to market. By catching defects early, testing can help avoid costly rework later on.
5. Reduced Risk
Testing helps reduce the risk of releasing a product unprepared for prime time. By identifying and fixing defects early in the development process, a dedicated QA team in India can help prevent major problems from occurring down the line.