Want to create a web application and can't decide which one to choose from AngularJS, ReactJS, and Node.JS? Indeed, these are comprising major technology trends in the current era.
Each day, their usage in application development is growing. Angular acquires more than 9% of the web development market, while ReactJS has surpassed 36% of web development framework popularity.
Besides, Node.JS is also growing popular. These technologies have gained huge traction among both developers and businesses. Also, the battle between AngularJS VS ReactJS Vs Node.JS is also raising the temperature in the arena of web development.
Surely you would also want to know more about these technologies to decide which is best for your web app development project.
Let's take a brief glance at the comparison between Angular Vs React Vs Node.JS
Now When you know how these technologies are different from each other. So, let's glean more insight about Angular Vs React Vs NodeJS.
RELATED: 5 Benefits Of Choosing Aurelia js Over AngularJS
AngularJS
It is a web development framework that is TypeScript based designed to resolve issues in single page application development. This actually a perk to HTML vocabulary which allows the creation of more interactive web pages.
This technology helps in making the web page more interactive by enabling ease in data binding, moreover, it is largely being used to enhance the look and feel of the web page. Hire Angular developers with depth in employing programming logics and APIs within your application.
---
---
NodeJS
While Angular and React both are connected to the user interface, NodeJS is completely different. It can be considered a server in web development. Actually, it is a JavaScript Engine backed by Google Chrome. It is being used to handle callbacks of event-driven single-threaded server programs and executes the JS code server-side.
Besides, NodeJS is largely used to simplify complex application development. Moreover, it is critical to hire NodeJS developers to leverage its complete potential.
ALSO READ: Vue.js Is Good, But Is It Better Than Angular Or React?
ReactJS
React is a JavaScript library that works together with HTML and CSS. It is an open-source and front-end development library that enables the usage of native-like UI components for web and mobile application development. It is a very effective library that is designed to make smooth user experiences with less time.
It is very effective and can be used as a base technology in both web and mobile application development. The main purpose of using React is to create amazing looking user interfaces for mobile and web that can cater to great performance. React is being used in MVC development architecture and handles the "View" of the application.
---
---
To leverage its potential, you can hire ReactJS developers and secure a one-of-a-kind web application.
Final Text
From the above infographic, you would have understood how these technologies are significant and how they can help in your web application development.
Now it is time for you to decide which one is best for your requirement. You must know that each of these technologies has its own set of perks and cons. So pick wisely between Angular Vs React Vs Node.JS.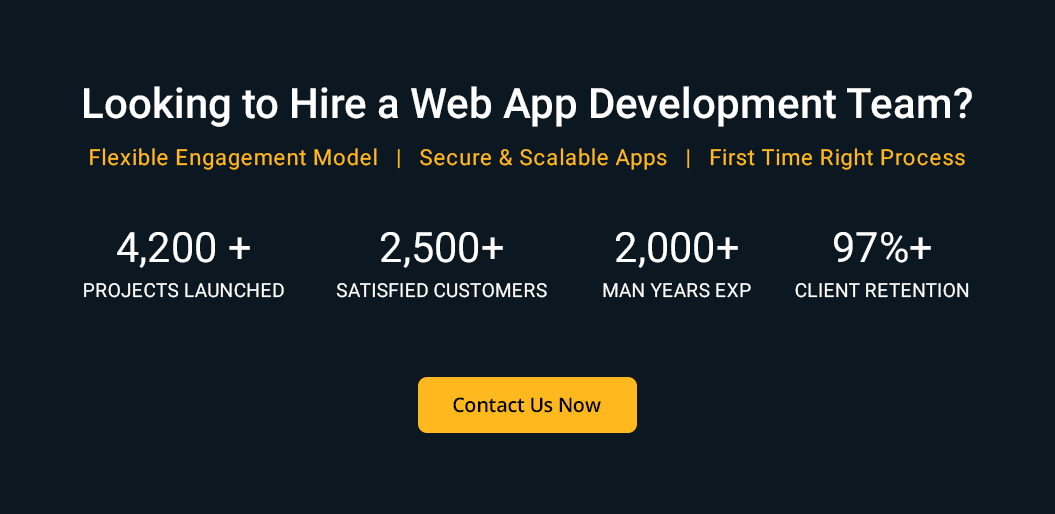 Download Your FREE e-Guide NOW!
Discover What, Why & How of "" with this FREE e-Guide!