The year 2021 will bring loads of opportunities for custom website developers. You'll see many platforms to choose from and enable you to create almost any type of site. However, selecting a Content Management System (CMS) can be a mixed bag as there are a sheer number of options available.
In this article, we'll help to make the right choice. There is a breakdown of everything you need from the best CMS, and introduce you to eight of the top options, including:
A Quick Guide to Content Management Systems (CMSs)
Scope of Web development using A CMS Tool?
Features of Best CMS include:
8 of the Best CMS Options for 2021
A Quick Introduction to Content Management Systems (CMS)
CMS gives you a more comfortable and flexible way to build websites and publish new content.
A Content Management System (CMS) allows developers to publish and manage web content in an Intuit. Let's assume you had a text editor (like Notepad or TextEdit) to post articles directly to your website.
And this could be an ideal example of CMS development. Most of the best CMS options give you enriched features. You can hire a CMS developer to index your content, make changes to it, format it using visual editors, and more.
No ironies if you confuse a CMS with a website builder. The latter is a tool focused on creating websites with little understanding & knowledge of coding. Usually, you can accomplish this by giving access to a visual drag-and-drop editor. However, they tend to be simpler, offering few customization options and giving little control over how it is set up.
A CMS, on the other hand, requires neck-deep technical knowledge. Nonetheless, the best CMS options give you plenty of tools to design and create modern websites.
This type of CMS is a one-stop solution for creating websites and managing content. It all depends on which type of CMS. It'll also get you access to additional features to install using 'plugins' or 'extensions.' However, we'll talk more about it in a quick time.
What Can You Create Using a CMS Platform?
Many think that CMS features allow it to use some best CMS platforms built initially, keeping blogging on top-priority.
There are the best CMS platforms initially built to manage the blog. However, it is all about evolving to the point where they're now highly customizable. For example, WordPress is very popular and has a monopoly for more than 30% of the entire web.
The reality is that CMS programmers are so flexible that you can use them for almost all types of a more comfortable project you want. However, it gives an ideal platform for websites built around content creation and sharing.
Hence, very useful in creating simple blogs, tutorial websites, portfolios, news sites, and more. With the right tools, you now have the leverage to tackle the criticality of advanced projects using a CMS: online stores, private membership sites, and forums.
Now we're introducing you to some of the best CMS options available today. However, before that, let's discuss the features one should look for when choosing a CMS for a website.
---
---
What Features the Best CMS Should Include?
By now, you'll have a concrete idea of what a CMS developer is all about. At this point, let's talk about some specific features they might offer. The best CMS should provide:
You are thus giving you the leverage to publish new content. The CMS feature will include a powerful editor and plenty of opportunities to ensure your content's preciseness.
Content taxonomy options. More content means the need to keep everything organized. A CMS should create categories, assign tags to your articles, and so on.
Page editing functionality. Apart from publishing content, you can create various types of pages for your website. The CMS should enable you the tools to get the job done.
A high level of customizability. In our experience, the best CMS platform gives you a highly customizable environment. That means it can add almost any feature you want, which allows you to create more advanced websites.
A strong community. CMS with active communities are under constant development, so you'll always have access to updates, security patches, and help from other knowledgeable people.
These are five core CMS features one should expect to see in any CMS worth your time 7 money. Besides that, CMS varies a lot in terms of features and projects.
In the rest of this article, we'll learn some of our favorite CMS platforms. That is to help discuss and make unique, explore their pros and cons, and help you choose the best CMS for your site.
The CMS is loaded with some exquisite features. We've handpicked a few for you here. However, there is one thing in common – all are open source and available to install in one 1-click on Hostinger! Here you won't need to spend a dime to download and try each one out. You can find the best CMS with all in one web hosting plans.
Here is a variety of the best free CMS options available in 2021 ordered by popularity and features:
1. WordPress
We want to ensure that you've probably heard about WordPress. As it boasts the largest market share among its competitors by far, and it's easy to see why. Immensely popular in CMS website designing and helpful in many ways. So a great opportunity for those who like WordPress.
Although WordPress is considered one of the favorite blogging platform, it's far beyond general understanding. An easy-to-use platform can customize it to your heart's content using plugins and themes (to choose among thousands).
So when it is about content management, WordPress can provide an enriched experience. Publishing new posts and pages is simple, provides CMS development solutions, and gives access to a powerful editor that allows formatting your content. Moreover, the platform also supports user registration, regular updates and features a large and helpful community.
Key Features:
Includes intuitive publishing and content management options

Provides a powerful editor to format your content with ease.

It is highly customizable using plugins and themes.

A friendly and vibrant community
WordPress's only disadvantage is that you'll need to mix and match plugins to add to the website's specific functionality. For developers looking for CMS development solutions will provide opportunities for CMS options for streamlining and intriguing blogging experience, although there are challenges to match WordPress' customization.
---
---
2. Joomla!
When the debate arises which is the best CMS software, Joomla is one of the names that often come up alongside WordPress. The consensus is that Joomla is not as beginner-friendly as WordPress, as it is flexible in many ways.
For example, Joomla is suitable if you manage a lot of 'custom post types.' That is to say, an ideal platform wants to run a website not primarily based on text content. All such platforms give ample options for user management. Thus, making it a perfect choice for membership-based sites, for example.
On top of that, Joomla includes multilingual support out of the box. You can use plugins or extensions to add more languages to your site. Finally, Joomla allows you to use multiple templates or themes for different types of content.
Key Features:
Offers excellent support for custom post types

Provides advanced user management options

Includes multilingual support out of the box

Supports unique templates for each page type
In the paper, Joomla sounds fantastic and quite a strong pick, However, it's not as beginner-friendly as WordPress, so it can take more time how a website runs using this CMS.
It does not give extensions or templates as some of its competitors provide. Thus, it cannot be a dealbreaker, but you may need to implement it manually. You are therefore making it a good fit for those even new at development.
3. Drupal
Drupal is also an alternative carrying a lot of weight in discussions and regarded as one of the best open-source CMS. While lagging behind WordPress and Joomla doesn't make it any less notable.
In practice, Drupal gives you the same feature as Joomla does. For example, it is offering a flexible system for dealing with custom post types. It also provides you a high degree of control over users and their permissions and could handle multilingual sites.
However, Drupal falls in the taxonomy system in some areas, for much more powerful than its competitors. Also, Drupal is considered a secure platform than both WordPress and Joomla.
Key Features:
Gives you the flexibility to customization post creation and management system

Facilitates with advanced user management and permission settings

Supports out of the box multilingual sites

It is enriched with a complex taxonomy system.

Boasts top-notch security for your website
With that, you can build a website using the 'big three' CMS platforms, including WordPress, Joomla, and Drupal. However, Drupal is renowned for scalability and security, making it a better option for enterprise and business sites.
It does, however, considered a steep learning curve. In most cases, we wouldn't recommend Drupal unless you have neck-deep web development experience. If you are the best CMS options, give you advanced features.
---
---
4. The Typo3 homepage
Now, we're looking towards the realm of lesser-known CMS platforms. However, such options will not make such options less valuable. It means they have more specific use cases.
Take Typo3, for example. A CMS with scalability is the main selling point catering for enterprise-level websites. For example, if you want to use a CMS to build an intranet, Typo3 would give an appropriate choice.
When we talk about user-friendliness, Typo3 isn't an ideal choice. In our experience, this is best suited to users with some experience in web development, and it's not an excellent fit for smaller, simple websites. However, Typo3 does pack is loaded with some multilingual support. It allows you to run multiple sites from a single installation, which helps you save a lot of work.
Key Features:
It is an excellent pick for enterprise-level sites.

Includes support for multilingual websites.

Allow multiple managing sites from a single installation.

Facilitates shared data and tools among your websites.
All in all, we'd recommend using Typo3 if you are to manage several sites falling under the same roof. Using this CMS platform, you can share templates, extensions, and users among your sites that other platforms don't support.
5. Serendipity
In contrast to the last pick, Serendipity is a user-friendly CMS and is not ideal for small blogs. In our experience, this is one of the most lightweight CMS to use.
It does not lack in features. Instead, it provides excellent performance for most websites due to its inbuilt and dynamic caching.
With functionality, you can extend the platform can accomplish using themes and plugins. Moreover, you can use front or back-end specific plugins while finding the tools more straightforward.
Key Features:
Suitable for performance-oriented websites.

Provides a large selection of themes and plugins for customization of the website.

Overall, Serendipity is mostly suitable for small websites. It helps manage and set up simple, elegant blogs.
However, it perhaps will not fulfill ambitious projects. When you look for something not as complicated as WordPress or Joomla, we'd recommend something speedy to learn.
6. Dotclear
Dotclear is also a perfect helping option if you're looking for a straightforward blogging experience. Among all the CMS we've covered so far are as easy to use as Dotclear. Despite that, the platform features will give you an editing experience quite similar to WordPress offers.
With Dot clear, you get access to a robust set of post publishing, management, and taxonomy options. The platform enables you to write posts in plain text, HTML, and even Wiki syntax.
Aside from those basic features, Dot clear also enables you to generate RSS feeds. You can also add new functionality to your site using plugins and themes.
Key Features:
It is effortless to use and set up.

Supports plain text, HTML, and Wiki syntax.

Can quickly generate an RSS feed for your site.
Ultimately, we'd place Dot clear in the same category as Serendipity. One of the best CMS platforms that'll enrich you want a simple blogging experience. It includes all the options you'll need to launch a successful project. Which one you choose will depend on personal choice.
---
---
7. ImpressPages
Next up, ImpressPages is a little-known CMS. However, it provides one of the best blogging experiences we've seen so far. The editor gives you clean with modern interface features. Plus, this also adds some elements other CMS doesn't – at least without extensions – such as maps and forms.
Blogging and editing aside, CMS creates scores high points across the design board. The dashboard looks modern, easy to use, and provides you with many options to customize your pages and your site's functionality.
Impress Pages is an excellent option if you're looking for a CMS with an interface that doesn't feel stuck in the last decade. It includes an intuitive drag-and-drop builder out of the box, so creating the pages will be relatively straightforward. Moreover, you can customize the CMS using plugins and themes.
Despite its many pros, however, ImpressPages is way different from WordPress when it comes to the sheer number of extensions. Hence, creating websites with custom functionality and difficult sometimes.
Key Features:
It offers a modern and straightforward interface that's easy to use

Includes a powerful editor with advanced functionality

It creates content using a drag-and-drop page builder.

Provides access to a decent selection of plugins and themes
In our opinion, this little-known platform is the best CMS you can use if you want to create simple landing pages or highly value ease of use.
8. Chamilo
Last but not least, let's look at Chamilo. Unlike what we have seen so far, everything else we've seen so far gearing towards a particular type of website – learning platforms. Chamilo is a Learning Management System (LMS)- a specific kind of CMS.
Multiple-choice with Chamilo, you help create online courses that range from simple to highly complex. The classes include text, multimedia elements, and multiple-choice questions and give you a wide range of assignments. If you're looking for a CMS that will enable you to dole out homework, then look no further.
Comparing Chamilo to the other CMS options wouldn't give much sense since it is ultimately a unique case. However, it is sufficient to say that Chamilo holds its own for usage. A great platform that can handle multiple teachers and provides you with the tools to create excellent online lessons.
Key Features:
Provides a powerful platform for creating online courses.

Enables multiple teachers to work side by, conditional questions.

Create quizzes, assignments, and other learning materials.
If we talk about drawbacks, Chamilo will provide an ideal platform with the other CMS option as discussed. However, you'll find a user community in both Spanish and English for this LMS; if you need help, please start.
Also Read: SharePoint CMS: A Must-Have Solution For Businesses in 2021
Conclusion :
Choosing an ideal CMS is all about use is about as personal as picking an Operating System (OS). You'll find that the best CMS options will have both advantages and downsides. But you shouldn't decide in haste. To fulfill CMS development needs, you can hire CMS developers to create a web development experience.
We're very much particular about WordPress due to its ease and high level of customization. However, mileage can vary, so we recommend testing CMS before settling down with your favorite.
What, according to you, is the best CMS in 2021? You can always share your thoughts with us in the comments section below!
---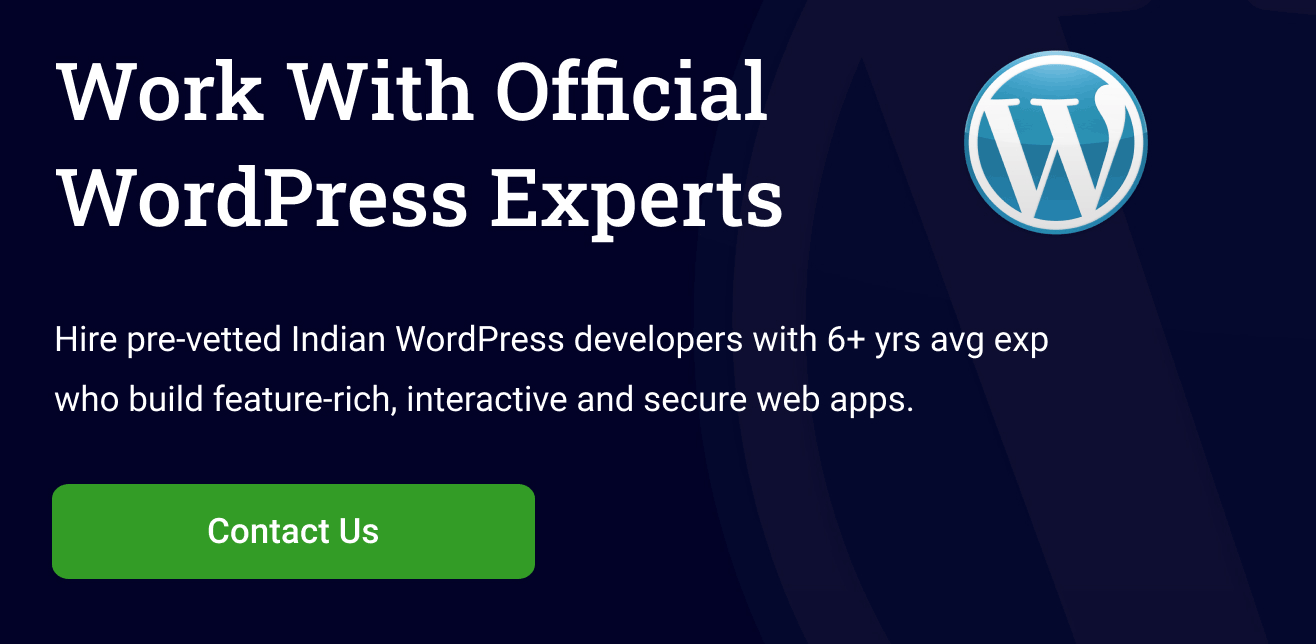 Download Your FREE e-Guide NOW!
Discover What, Why & How of "" with this FREE e-Guide!