What is Staff Augmentation? How It Can Boost Startups, Enterprises, and Entrepreneurs in 2021?
The right job with the right fit at the right place is humanly possible.
So, what is the solution?
Staff Augmentation!
According to a recent report after the pandemic, the IT staff augmentation market generated a revenue of $132.9 billion in 2020, and it is expected to hit $413.7 billion by the end of 2021.
The increasing IT turnover, huge projects, seasonal staff augmentation, and vacation coverage are some reasons behind the popularity and growth of the IT staff augmentation market.
Staff augmentation is a wonderful tool for every kind of organization, including start-up, enterprise, and entrepreneur, to boost their growth. Further, without a competent and complete IT department, any business cannot meet the demands of its customer base properly.
So, today we are going to explain to you in detail what is staff augmentation, how can it help companies to boost their growth, and what are the benefits of hiring staff augmentation consulting.
We will start with the beginning then,
What is staff augmentation?
Staff augmentation is an advanced and flexible outsourcing strategy that helps businesses to hire technology-driven talent across the globe and manage the augmented team directly. The business will have complete control over the selection of the right candidates that fit their operation.
Each situation has its own needs and requirements. In the same manner, each project needs a particular set of skills and knowledge. It is not compulsory for a staff of any business to possess all the skills; thus, staff augmentation is required.
There are various benefits that an IT staff augmentation offers to the business, which we will be going to discuss in the next part.
---
---
How IT Staff Augmentation Will Help Business?
So, the following is the list of benefits of IT Staff Augmentation services offered to businesses, including start-ups, entrepreneurs, and enterprises.
Access to a Huge Talent Pool
Staff augmentation services for IT companies means short-term hiring of staff for firms with access to a huge talent pool of knowledgeable and skilled professionals. When a business hires staff for a permanent term, it restricts a firms' ability to deploy the available market talent.
Furthermore, IT staff augmentation services help businesses to hire experienced professionals easily at affordable prices. Therefore, by allowing the IT staff augmentation companies to provide the special skill sets of experienced IT staff surges the growth of the business.
Cost-effective Competitive Edge
Extending the significance of the previous point, staff augmentation services ensure cost-effective app development. This is one of the most obvious benefits of remote staff augmentation and dedicated software development teams, which is cost-savings.
How? Well!
The answer is if you consult IT staff augmentation companies to offer IT staff augmentation services, then it will save your development cost, including equipment, office space, and other infrastructure.
Less Recruitment Headache
When you turn to staff augmentation companies for staff augmentation services, all the recruitment and search work automatically becomes their responsibility. They find and search for qualified candidates according to your needs.
The only part of the whole IT staff augmentation services which remains at the shoulder of the businesses is the final interviewing and selection. It is easier for businesses to hire developers at the right time at the right place at the right price.
Increased Flexibility and Rate of Replies
Businesses can anytime and easily take the help of staff augmentation to deploy at a good pace and create a committed & dedicated team with specific expertise in a certain field to cater to tackle important projects and meet the project deadline.
With the change in time, the working of the businesses needs to be updated to cater to the latest trends and needs in the present times.
The staff augmentation services assist the businesses to react based on the requirements or need of the situation or opportunity and avail the benefit from the opportunities of development and growth.
Resource Management & Replacement
Staff augmentation manages the current resources of the business and leverages the existing resources in managing and performing the needed tasks. Furthermore, the staff augmentation companies augment the resources in the form of experienced candidates to businesses.
So, in this process, the business gets full advantages of fulfilling the customer's demand or demand for the project and offering the task on time. The management of skilled resources efficiently with IT staff augmentation services is the best choice to make.
---
---
Only Pay for What You Need
IT staff augmentation also helps businesses to save money over saving time. This unique kind of model allows businesses to hire skilled temporary workers, which means you do not have to hire full-time employees who can be highly expensive.
So, if you go for IT staff augmentation services, then you will only be going to pay for what you require, not unnecessary.
Flexibility
Finally, remote IT staff augmentation services offer businesses more time and geographical flexibility. Didn't get it?
For instance- there is an urgent technical issue that needs to be managed at the time; then your outsourced developers can take care of it properly while your in-house teams can relax on their couch and deploy their intelligence in some other work.
They make you have better flexibility and stronger, as practice shows.
Hence, IT staff augmentation is one of the best technologies or services introduced in the market so far, and it covers some major aspects of IT augmentation that you must know!
Besides the benefits, it is quite significant for businesses to know about some major peculiarities of the cooperation model.
Let's see what they are?
Significant Aspects of IT Augmentation That You Need to Know About
NDA, Protection of intellectual property

Transparent monthly charge

Official IT staff augmentation remains the official employer.
How IT Staff Augmentation Works?
To have a successful business, you must have the proper talent and resources at your disposal. But unfortunately, a business might sometimes lack in having the right talent to achieve its goals. That's the place where IT staff augmentation comes into the picture.
Have a look at how IT Staff Augmentation works?
Determining needs

On-boarding talent

Sourcing talent

Offering ongoing support
How can IT Staff Augmentation Services Better Your Business?
No setup or maintenance costs

Increases capacity & flexibility

Close the skill gap

Wide range of skills

Low operational cost

Employees from the skilled team

Client-centric approach
---
Staff Augmentation vs. Other Models
With the IT staff augmentation model, you will have the freedom to personally choose the right candidates and manage them with the technique you prefer. Primarily, the vendor takes overall administrative and organizational hassles while you get the time to deal with the core responsibilities and with your augmented team the similar way you do with your in-house software developer.
The IT staff augmentation companies manage all aspects throughout the development of the applications or any project, from structuring a team with skilled developers to managing complete processes on their own side.
You don't need in-house tech expertise or to spend a lot of time on your remote IT development team. With the IT staff augmentation services, the customers many times have no clue about their project or what developers are doing, or which decisions are made.
If you are looking to increase your team with 40 professionals, you can definitely establish your own R&D center very easily with a better favorable environment and a wide range of talent pool.
Starting your own R&D center means you will have a different number of people with diverse skills.
Conclusion
Well, hiring new talent for your businesses is a complex and tough task. Furthermore, the outcome of outsourcing IT staff augmentation can be unpredictable. When you want a skilled and efficient talent without the long-term commitment, IT staff augmentation can be seen as invaluable.
IT staff augmentation services offer an edge over the competition while offering you better control over projects. If you still have any doubts related to IT staff augmentation, then the best thing would be to consult an IT staff augmentation company in India.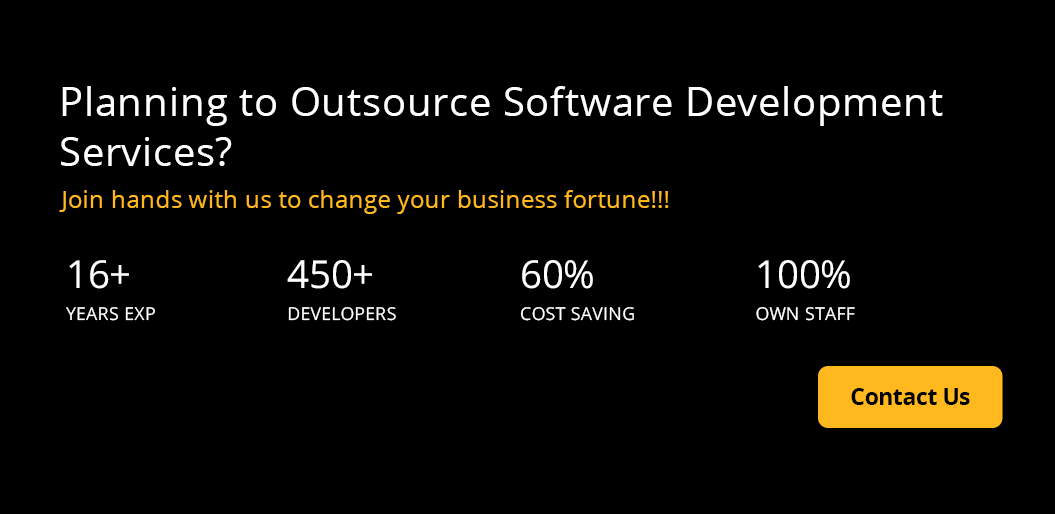 Augmentationthe act of augmentingMore (Definitions, Synonyms, Translation)
Download Your FREE e-Guide NOW!
Discover What, Why & How of "" with this FREE e-Guide!