So you just started an online business. Do you have a well-optimized website, but are still struggling to provide users an engaging platform to access your services? What could be the problem? Well, the problem is that it's just a website. To increase engagement, drive more visitors, and deliver an excellent UX, what you really need are great web application ideas.
In addition, every entrepreneur or business owner is in search of web application ideas. It can turn into a high-end success. There are several desktops, web, and mobile applications. These apps have been ruling the app store with a maximum number of downloads and app installations.
As per statistics, social media networking sites have been rated as one of the popular web applications with over 29% of app users, currently using social media networking apps.
Moreover, the idea behind social media networking apps is attracting a huge user base which is in millions and some of the popular companies backing this idea are Facebook, Instagram, Snapchat, etc.
To forge these web application ideas forward, you need to have the right mix of web application developers and web application development companies who can turn your ideas into reality.
In this blog, I am going to discuss the top 10 web application business ideas in 2019.
Here are some of the popular web application ideas you can explore:
What better way to automate your business processes and communication through online invoicing, recurring billing, client/vendor panels, time tracking, workflows & more.
Web application ideas for online invoicing software could include features such as automated billing. Therefore, you can easily generate a manual hard copy of the bills, effortless invoicing with multiple enterprise integrations. Furthermore, it can be customized as per your business needs.
Want a ready-to-use invoicing software instead? Try Invoicera!
---
---
A great way to build online & interactive presentations is through an online presentation app. It lets you create, collaborate, present, broadcast, and publish presentations in a smarter way. In addition, it also allows your customers to be prepared for meetings anywhere and anytime by creating and showcasing presentations in the cloud through a web application.
A popular example of workable online presentations is Google Docs and Zoho, which lets you create slides, stories, and ideas that inspire.
---
---
One of the most popular web application ideas these days is for food delivery apps. These can be used to order food online at an affordable price. After that, users can order food online from their favorite and nearby restaurants at great deals and discounts which makes them relish different delicacies at the comfort of their home.
A popular example of a food delivery web app is Zomato, which lets you order from your favorite restaurants at pocket-friendly prices. You can also customize your next food delivery app, taking the cult reference from Zomato.
Want ready to use invoicing software instead? Try Invoicera!
Healthcare is one of the pivotal priorities in this hush-hush life. People often forget to take care of themselves in the midst of their busy lifestyles. It sometimes miss important appointments due to a major lack of location comfort, affordability, and other minute problems.
Hence, it is time to move over to effective healthcare solutions with healthcare web applications. Morever, it will easy to use for making doctor appointments, ordering medicines, and much more.
One of the popular examples in the healthcare app category is Doctor Finder where you can book appointments on the go as per your location and availability preferences.
The unique gaming web app idea rarely fails! You can consult directly for personalized and unique ideas
Businesses have now begun to explore new web application ideas for games that could achieve the success of the PUBG, Fortnite, and Asphalt series. It all began with the massive popularity of the games PUBG and Fortnite, which are played by millions of people across the world today.
You can look for the app reference here: PUBG.
Education-based e-learning web application ideas have been shaping a bright future for global education. An online tutoring web app will help in finding the right tutor online for different subjects. Specialized tutors can guide, teach and prepare children for a better future. With such a web application, students can also locate tutors nearby to save time and cost.
One of the popular examples of an online tutoring web application is Tutor Finder, the largest online tutor finder site where you can find tutors based on your location and tutoring subject preference.
---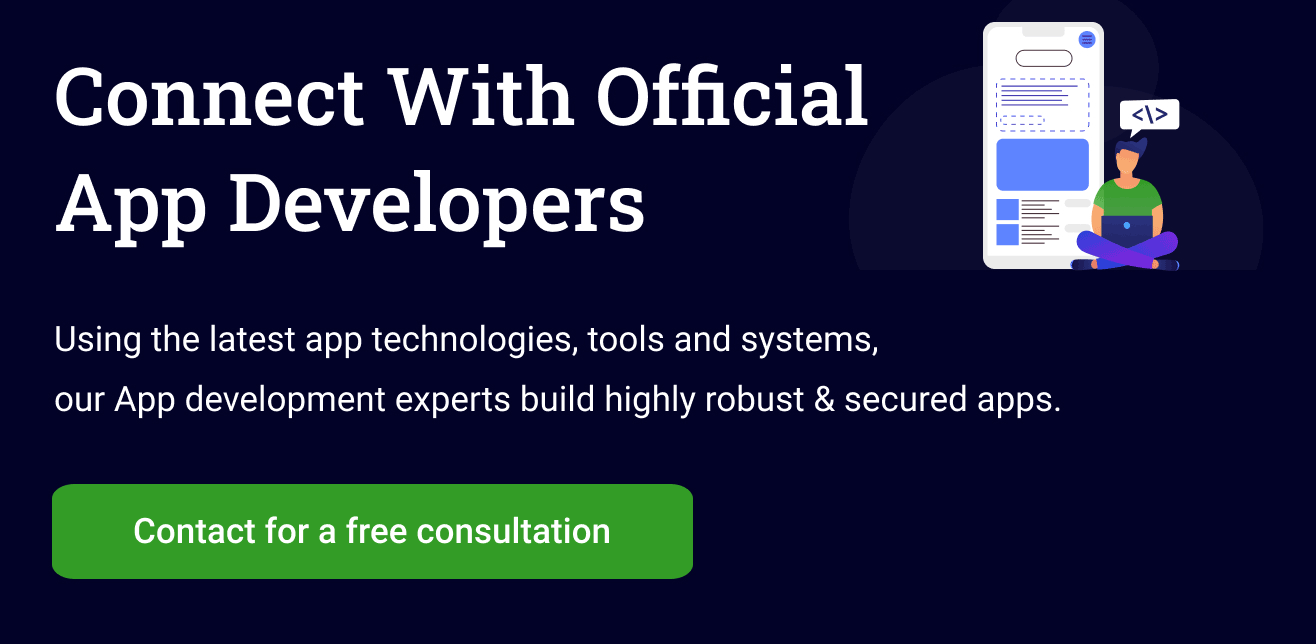 ---
All Social Media Sites in One Application:
Social Media has become a major part of our day-to-day routine. But there are few platforms that people use more often. It becomes difficult for people to switch between their social applications. Thus, a web application idea for an all-in-one social media app can help users access all their social media accounts in one go.
Moreover, social Media Platforms such as Facebook, Instagram, Twitter, or Snapchat are accessed via a single web application! Isn't it a great resolution to access all your social media accounts in a single go?
You can explore Social Networks All in One for your web application idea reference based on a similar conceptual context.
Travelling has become a part of life with people willing to travel at least once a year. But it is not easy to accommodate everything from the destination to flight tickets to hotel bookings and so on.
In other words, a travel web application idea where you can discover and share itineraries, travel stories, location information, hidden travel destinations, attractions, experiences, hotels, tour packages, and more is the one-stop destination for all your travel-related hassles.
With travel web apps you can:
Explore travel guides

Get information on places to see & things to do for any location

Start a travel blog to share your travel story or itinerary

Earn credits for your blog, photos & videos

Discover top hotels & tour packages

Redeem credits on tour package bookings and much more.
One of the popular examples of a travel app is Tripoto, where you can explore and avail all your travel-related needs in one go.
Loading/Offloading Services:
Sometimes, it becomes very difficult to locate services for loading and offloading of furniture and other goods, etc. Moving to a different place means moving out from the entire reck to load and offload things from one place to another.
In this scenario, online web application ideas for packers and movers come into the picture. Such applications are useful for hassle-free packing and moving services.
One of the popular examples for Packers and Movers Services is Packerswala, who are aiming to provide high-quality packers and movers services to our clients in all kinds of relocation.
Parking Location Tracker:
With an increase in population, there is an increase in the number of traffic and vehicles in the parking arena. During rush and peak hours, it becomes difficult to locate and find a good parking spot.
With a web application idea for a parking assistant app, users can access the location of their parked vehicles with an inbuilt GPS tracker. Such an app could also use data from other users to detect potential parking spaces nearby and notify users looking for one.
ParkMan- The Parking App, is a one-stop destination for all parking needs. You can take this as a reference for your app prototype on a similar concept.
---
---
The most popular web application idea used today is eCommerce stores allow businesses to sell their products and services online. With a platform such as Shopify or BigCommerce, you can start your own successful eCommerce business with ease!
If you already have items that need to be sold but don't want to deal with the trouble of selling them yourself, you can also use sites like Etsy to sell items for a flat fee.
Moreover, the amazing example of eCommerce Stores are Amazon, and eBay continues to grow year after year, showing just how successful this web application idea can be.
The excellent web application idea that can be used for any business is a payment app. This type of web application allows small or medium-sized businesses to accept credit card payments over the internet. Hence, it works through an online portal, mobile device, or computer terminal without having to invest in expensive equipment.
Instead, they are able to use this simple and easy-to-use web application that charges a small transaction fee.
The best example of a Payment application is PayPal. PayPal is a service where you can send and receive money conveniently without having to worry about currency conversions, bank transfers, or other common payment-related issues.
Utility Service Providers
Small and medium-sized businesses (SMEs) can also benefit from web application ideas that offer utility service providers. This includes email, online storage, image hosting services, collaboration tools for employees or team members to communicate with each other more easily, backup solutions in case something happens to your data files on a computer or mobile device, etc.
The best example of a utility service provider web application is Google Drive. Through Google Drive, you can safely back up and store all of your files online while also having access to them on any computer or mobile device.
Another great web application idea for small or medium-sized businesses is the cloud-based app. This type of online software allows users to access their apps from any computer, tablet, or smartphone at any time without having to download them onto their devices.
Moreover, cloud-based apps allow you to access your data from an online portal, which makes it easy for businesses that have employees or team members that work remotely.
The best example of a cloud-based app is Microsoft's Office 365 Business Premium colleagues, customers, and partners from anywhere at any time.
Another great web application idea for small or medium-sized businesses is a customized item web app. This type of online software allows users to create customized versions of their products, including physical goods and digital content such as music files, images, videos, etc.
It can help you easily generate revenue by selling personalized versions of your existing products through an easy-to-use web application.
Therefore, the best example of a customized item web app is Custom Ink and Cafe Press, which allows you to create personalized t-shirts, coffee mugs, etc., for your customers or clients with their own custom designs on them.
Interior Designing Website
One of the most trending website ideas is interior designing. These types of websites are usually very popular among people who want to beautify their homes with home decor items and furniture sets.
The best example for this type of web app idea is HSNL, which offers online services where individuals can browse through various collections available on the website along with their prices and an option to buy as well.
AI-Browser Cookies is a website that allows you to rent out your browser.
The website lets users make money by allowing companies and advertisers to use their browsing history. As a result, it will help in targetting them with relevant ads for products or services. Moreover, they might be interested in buying, along with the revenue from those purchases being split between both parties.
The best example of this type of website is MyOffrz. It allows users to make money by renting out their browsers and sharing the revenue with them.
It is an innovative website idea. This type of online software can be used to help spread important alerts and information. As a result, it can save you from various natural disasters such as hurricanes, earthquakes, storms, etc., to man-made problems such as crime in an area or even terrorist attacks.
Therefore, the best example for this type of website is the Redcross, which allows users to easily find the nearest center and access information about safety alerts in your area.
---
---
Online Dispute Resolution Platform
One of the latest web application ideas is an online dispute resolution platform. This type of web app is usually very popular among people. This will allow them in finding ways to easily solve issues or disputes.
They may have these disputes with other individuals or companies. Moreover, they also have the option to monetize their existing customer base by sharing revenue with them if they use your website as well.
The best example of this idea is One-Click. It offers an online service where users can easily access various solutions for resolving disputes with other individuals or companies. This also allows them to share revenue from their purchases and make money.
This is one of the most trending web app ideas that can be used by anyone.
It is a website where people are interested in knowing their future. Moreover, this will tell what lies ahead for them (in terms of love, life, etc.). Hence, they can visit and check out different types of astrology services being offered to help answer all their questions.
The best example of this type of website is Astro-Vision.com. It allows you to visit and find out more about the different types of astrology services available on their platform.
Which web application ideas would you choose? top ten online businesses ideas
In this blog, I have suggested the best web application ideas that will make guaranteed profits as an online business. Hence, you can look out for web application ideas that best suit your business requirements. Above all, look out for the mentioned prototype ideas from the above applications that can help in building your next web application.
Now if you're already ready to make any of these web application ideas into reality, consult custom application development companies that can help you out with the project.