An app startup is all about a great app idea. What the app can offer? Is the app really useful? will it hit the market? These are some of the questions that come to every entrepreneur's mind. app ideas
But coming up with one of the best app ideas is not as easy as it seems. It is the most crucial and difficult part of the process that you have to overcome. simple application ideas
Here are 97 best app ideas for startups that can help you generate some good business:
Do you want to launch a start-up? Are you thinking of introducing a new mobile app? The idea of developing an app is an integral part of setting up a successful business. It is equally important to hire the best mobile development company in India to provide a team of experienced offshore mobile app developers to create a multimillion-dollar app for you. Here we bring you the 97 innovative app ideas which are trending in 2022.
1. Blockchain Tax/Invoicing App
Best Simple App Ideas
Remember the time of the year when you sit tight for hours to cut short your tax payments. One of the best android app ideas for expense management can be Blockchain Tax App. This app will calculate, how much tax the user needs to pay according to his income and ensure that the correct amount of tax is always paid. The app is developed using various blockchain frameworks viz. smart contract, Ethereum and Hyperledger.
---
---
Moreover, if the app can generate invoices, then your business financial hassles become much easier. You can calculate your taxes as well as generate invoices for all your business transactions. With the help of custom software development Services, this app idea becomes better.
---
2.
Restaurant Reservation App
With AI
Best App Ideas
Why should you miss a chance to dine at a great place? For sudden plans. this app will offer a graphical layout of pubs and restaurants in the nearby area and the user will be able to book a specific table for a particular time in advance. Hence, it can be one of the best and simple application ideas.
With the help of Artificial Intelligence, this app can remember the user's preferences and suggest accordingly. AI not only help to choose better dining places but also makes it more personalized.
Want to build an app loaded with AI features? Hire Indian programmers and build your feature-rich application.
Related: 9 BEST ANDROID APP IDEAS TO PICK IN 2022
---
A product worth 5$ with 2$ delivery charges is a bad deal. This app can be used to find the cheap and best food delivery service in your area. The user will fill in the required information, like delivery location, choice of food and contact details, etc, and then see the delivery service is available for the item.
Hence, having an online food order app is one of the best app ideas in 2022. You can implement the same idea by hiring a company that offers interactive mobile or web app designs in your budget.
---
4. Health Inspector
Everyone goes to their doctor for regular health check-ups, but they have to remember and make appointments for themselves in order to do that. A health inspector app idea can be one of the best health apps or simple application ideas that will notify the user when there is a need for a health check-up. It will also automatically text message for the appointment and will notify the user whether it was approved or not.
---
---
5. Truckloader (With GEO Tracking)
Many people want to shift or deliver goods to places in a short time, however, they do not get the right services at the right time. On the other hand, vehicles return empty after unloading their goods.
Truckloader is the best app idea that will provide information about vehicles that are available to take goods. It can also tell you their location, especially when they are carrying your goods. It can be considered as one of the best android app ideas or simple application ideas.
Related: APP IDEAS USING REACT NATIVE TECHNOLOGY
---
6. Gift For Special One's
Sometimes in this busy schedule, you don't have time to buy a gift for near and dear ones. Blockchain development could help retailers that offer gift cards, loyalty programs, and other digital assets by making the process cheaper and safer by eliminating intermediaries and using blockchain's unique verification capabilities.
---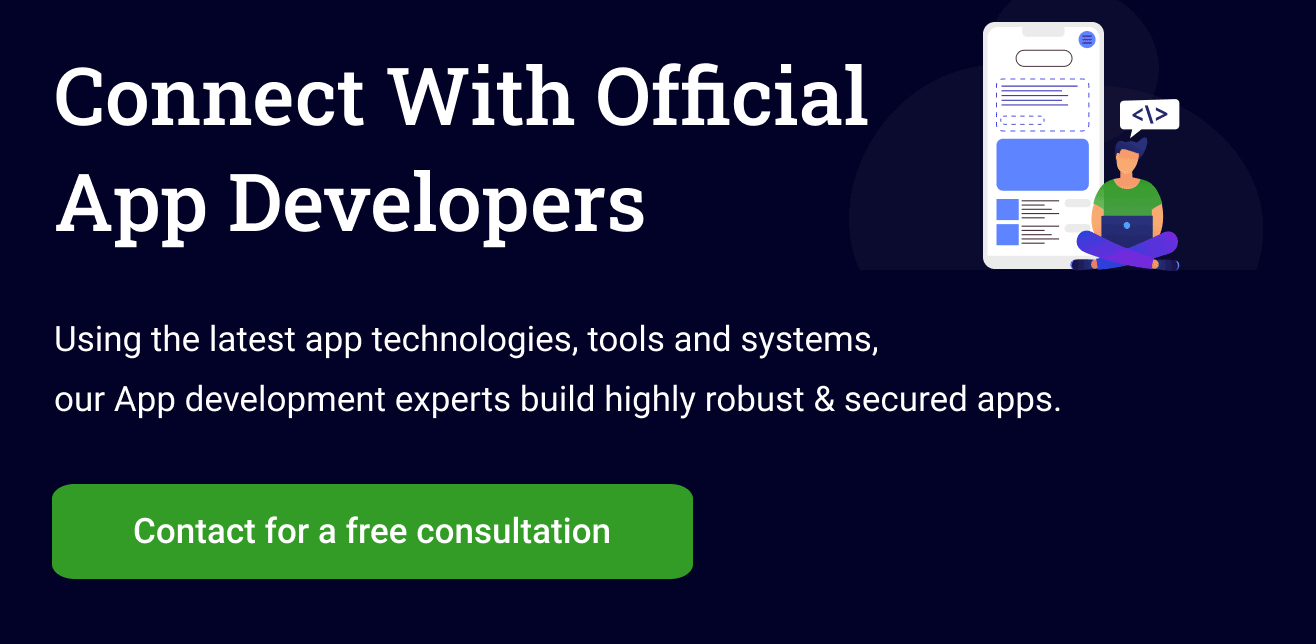 ---
Suppose if the user needs to send someone flowers or gifts but he doesn't have much time, he will use this app and place an online order with the receiver's address to get the flowers delivered without actually visiting a florist. This app will also recommend gift ideas fetching data from social media.
Guest blog: 20 Top Mobile App Development Companies in 2019-20 | Complete Guide for Startups
---
7. Dating 2 Matrimony
An app that will automatically import the user's friends from all social media networks and allow the users to rank each other with some comments, like, attractive, repulsive, would date, normal friends, etc. and when two persons rank each other with the same comments, they'll be notified.
Read this: How To Make A Budget-Friendly Mobile App?
Even after you are together and decide to stay that way for years, the matrimonial services will help you. This app(or simple application ideas) will offer end-to-end services from dating to marriage and help you throughout the journey.
---
---
Guest Post Read: 5 MOST POPULAR WEB APPLICATION IDEAS FOR A SUCCESSFUL ONLINE BUSINESS
---
8. Tours & Travels With AR/VR
It is not easy to find visiting places in a foreign land. This can be one of the best tourism apps all around when they are out of the station for holidays. It'll pinpoint all the famous tourist spots, restaurants, and popular things to try in that location so that the users can enjoy them to their fullest.
Using AR navigation, it can make your travel way better. Also, with VR features such as virtual tours, you can shortlist places in a better way.
Want to build your own AR/VR app? ValueCoders, an Augmented Reality Development Company offers experienced AUGMENTED REALITY DEVELOPER for startups and SMEs. RENT A CODER TODAY!!
Looking for travel application development based on AR/VR?
---
---
Find here the list of Top Augmented Reality/ Virtual Reality Companies In 2020-21
---
9. Earning By Rating in Blockchain app
Earning By Rating will be an online blockchain app that will invite users to review the newly launched app, in return for certain money or gift vouchers. You can easily get this app developed by a top blockchain development company.
Related: 20 BEST WEB APP IDEAS FOR YOUR STARTUP BUSINESS
---
10. Police Scanner App
Everybody wants to be alerted about the criminals around. In the police scanner app, users will be able to see the wanted criminals in their area and whenever they come close to one. In fact, it will hold a database of criminal activities updated by users & professionals. Moreover, they'll be able to quickly press an alert button which would immediately inform the police and show them the location through GPS.
Also Read: 11 Mobile App Development Trends To Stay In 2020
Want to build your own app? outsourcing software development companies like valuecoders can help! ValueCoders offers experienced MOBILE APP DEVELOPERS for startups and SMEs.RENT A CODER TODAY!!
---
11. Interior Designer
Decorating your home with the right items is not easy. This app will take a picture of the user's room and allow to visualize it with different available interior designing options, like, carpets, curtains, wall paint, etc. It'll also show the chosen product's dealer in the nearby area and will ease the interior designing process. Hence, you can design such an app by hiring top designers in India.
---
12. Blockchain-IoT Security Control
There are several security devices being used by numerous shop owners and the general public at their houses. This app will control all such security systems through wi-fi and will allow the user to answer the people at the door, view the camera footage, since the activities of locker/safe all through a smartphone. This is a concept that can be materialized using IoT app development & Blockchain development methodology.
---
---
13. Your Reader
Often we find ourselves in a situation when we need to save something written on paper. This app will read the number or text written on the paper and will save it for further reference. It will also detect the origin of the word or the number and enrich the knowledge of the user.
---
14. Cloud Presentation
It's always a difficult task to prepare for a team presentation. The Cloud app will eliminate the traditional methods of making presentations and collaborate with all the team members using a cloud API to make the presentation online so that all of them can give their ideas and feedback for its quality.
---
---
Distributed cloud storage can be another good app idea if your business wants to take advantage of blockchain development technology. Hence, every small business should keep an eye on this app idea.
---
15. Car Parking
Finding a car parking space during rush hours can be difficult. Car Parking will show all the nearby parking spots according to GPS and help the users to grab a parking spot quickly. So, it can be turned into great android app ideas.
---
16. Chatbots
With the help of Machine learning, you can build chatbots that are smart, efficient, and available 24*7 at a much lesser price than humans. You can hire chatbot developers to build it and become a chatbot hosting startup for other businesses.
---
---
17. Musician Hub
Musician Hub will be able to provide a helping hand to the musicians and bands to find their band members. It'll also have a feature that will find gigs for the bands which would particularly be beneficial for those who are recently starting in this field.
---
18. All In One Social App
Don't you switch tabs to surf several social media accounts at a time? These android app ideas will combine all the major social media apps like Twitter, Facebook, Instagram, etc., and will act as an ultimate platform that one needs to be on.
19. Let Me Listen
This can be one of the best app ideas for music lovers. This app will initially look as a normal mp3 player but it will be much more than just that. It will let the others in the user's contact list know what the person is listening and if they like that song, they will be able to share that song so that both of them can listen at the same time.
---
20. Amateur Ultrasound
Sometimes we need to know to visualize who is on the other side of the call. This app will emit an ultrasound through the phone's speaker and show the image of the object through the received reflected sound.
---
21. Selfie Competition
The selfie craze is all over people everywhere and with selfie competition, one would compete against friends and win certain points to unlock new features that'll enhance their selfies.
---
22. Help You (The AI app)
Help You will bring help at the door for every need of the user. With this app, one will be able to call for the desired help like, electrician, plumber, mechanic, etc. whenever needed.
---
---
This app is built using Artificial Intelligence to reach out to customers better by understanding their behavior. Machine learning framework Tensorflow can be used to build such an application.
Guest Blog: Top AI/ML Development Companies in India | 2022
---
23. Disaster Alert
When you are visiting a place and unknowingly you face a storm messing up your meeting completely. This app will automatically alert you in case of a natural disaster and will give them suggestions about how to be saved from it.
---
24. Immediate Invites
If a person instantly decides to throw a party or organize some event, he will create invites on Immediate Invites and send them to all his friends. But the invited persons will get the invites as a normal text message, not on the app.
---
25. Business Tips
ideas start up idea
This app will guide young entrepreneurs in difficult situations in a business. It'll be an offline app that'll contain strategies and techniques for a successful business.
Also Read:15 Top PHP Frameworks For Startup Web Development
Want to build your mobile app? Hire Android developers fromValueCoders,a software Outsourcing company and save upto 50% on development cost . RENT A CODER TODAY!!
---
26.
Sync Camera
Suppose you ask the other person to click your picture. While the person is clicking, you can't know how you are looking in the frame. Sync camera will sync both the cameras so you can know whether the pic is being correctly clicked or not.
---
---
27. Public Transport
While traveling to new corners of the city, most people don't know which bus to take to reach the destination. Public Transport will suggest the users with the most suitable transport option for them, that would be cheap and will get them to their destination on time. Custom Software Development can make an offline app so that everyone can use it anywhere.
---
28.
Your Virtual Cook
One of the best android app ideas can be an intelligent cooking app. When you have fewer ingredients available and want to cook something great it's the app for you.
Just like other cooking apps, it will advise the recipe of cooking food, but, not tell you the ingredients. In fact, it will first ask the users about the available ingredients and will come up with a dish that can be made with those ingredients on its own, so that the user won't have to rush for other additives.
---
29. Smart Receipt
This app will give the retailers an option to send the product receipt via email or text. This will reduce the over-consumption of paper and make the organizing of receipts easy for the customer.
---
30. Song Finder
It's been observed many times that when we hear a particular tone and we like it, we wanna know the title of the song so that we can download it. Song Finder will analyze the tone that the user is hearing and will automatically show the result with its download link.
---

---
31. Wishlist
Wishlist will first ask its user about his ultimate wish. Let's say the user chose to be a CEO of an advertising company, then the app will search for the most famous CEO of an advertising company and tell the user how that person was able to achieve his goal. It will also compare the present situation of the user and will guide him to the correct path to fulfill his wish.
---
32. Alien Files
Everyone loves to know about alien life forms and the news related to them. One of the best app ideas in science fiction can be Alien Files, as it will act as an ultimate destination to gain knowledge about extraterrestrial beings and will give up[ to date information to its users.
---
33. Tutor4You
Finding the right tutor is very difficult these days. Tutor4You will connect the students with teachers and allow the students to choose the teachers of their likes.
Want to build your business app in Anroid & iOS? ValueCoders,A SOFTWARE DEVELOPMENT COMPANY offers experiencedMOBILE APP DEVELOPERS & to HIRE ANDROID APP DEVELOPERS for startups and SMEs.RENT A CODER TODAY!!
---
34. Thought Detector
Thought Detector will surely be a fun app. Based on the status of a person on social media, this app will detect the thoughts of a person and let the user know what the person was feeling when he wrote his status.
---
35. Virtual Cards
This will be a gaming app in which the users would play crazy8, fish, poker, etc. It will work through the internet and allow people from any corner of the world to play with others.
---
36. Am I Original
Am I original will detect whether the user is buying an original item or not? It'll not only allow the user to buy the best but also help increase profits.
---
37. Life Hacks
Life Hacks will make everyday tasks of the person easier by providing tips and tricks for potentially tricky tasks like tying a tie, repairing a fan, plumbing issues, etc.
---
38. I've Been There
In this app, the user will be able to pinpoint all the locations where he has been so that if someone else wants to go there, they'll know whom to ask about it.
---
39. Launcher
There are many launchers in the market like Themer, Everything me, etc. But one should design such a launcher that combines all the major features of potential launchers. It should be filled with interesting features like voice commands, a customized home screen, and app drawers that can enrich the user experience.
---
40. Flashback
One of the best app ideas can be something that can retrieve deleted things. Many times we need to undo the tasks that we executed unwillingly. This app will allow the users to see what they did on their phone in the past and also able them to undo their tasks.
iOS app ideas Bonus App Ideas
41) Online Coaching Services apps
People are paying thousands of dollars to coaches and intellectuals just for the opportunity to learn the right skills that will put them at the forefront of life or business. Teaching people online through applications can be the most beneficial idea for new businesses. Therefore, you can definitely set up your own advisory service if, even if you have to be creative enough to do so. Therefore, it is one of the best app ideas that you can use.
Want to build your business app? ValueCoders, a software development company offers experiencedAPP DEVELOPERS for startups and SMEs.RENT A CODER TODAY!!
---
42) Monthly Box Service apps
Today, we have been blessed with a ton of monthly box services apps that arise in all types of verticals. Therefore, you can easily have a great business with continuous recurring revenue from these apps. You can do these services with wines, cosmetics, gourmet foods, toys, and many more.
This is an excellent and simple app idea to create a continuity program and, at the same time, have a recurring membership base that can increase other unique offers and other auxiliary products or services. Therefore, this can be considered as the best starting business idea from now on.
---
43) Repairing Gadgets
It may be one of the best and new app ideas since almost all devices are in the hands of tablets and smartphones. No matter what location we are talking about, everyone is using these apps. They trust it. Therefore, you can repair smart devices and turn them into a thriving business no matter where you are in the world. You can place an order for your parts and instruction kits to repair device companies to repair any kind of smart electronic device.
---
44) Eat Together
This app will allow you to invite new people to eat together. So, you will never eat alone from now onwards. You tell them about your whereabouts, your schedule, and with whom you like to eat. Then, each day the application pairs it with someone who meets their criteria finds a nearby restaurant/cafeteria and a convenient schedule for their agenda, and sends you (and your partner) an invitation to eat together, which you can accept or reject.
---
---
45) Rain Alert App
Anyone could be in a tricky situation when he does not have an umbrella on a rainy day with them. This app will give prior notification to the user about whether updates so that precautions can be taken accordingly. This app also helps by extending support in the conditions such as storms, floods, etc. by providing information about help centers, routes, safety manuals, and more.
Guest blog: 20 Top Web App Development Companies in 2019-20 | Complete Guide for Startups
---
46) AI calendar scheduler App
The application can provide simple app ideas for the time and date depending on your calendar for the meeting you want to create; and the application will also be able to analyze the semantics in the emails you have with your colleagues involved, formulate suggestions for date and time of the meeting and notify them that these are the suggestions for which you can have a meeting and allow you to save time.
---
47) Quick Book Reviews App
When you buy any book, you need to go through titles you've never heard of. It is quite difficult to decide which is good. This simple application idea could be great if you can only take a photo of the cover with your mobile phone and it will instantly show you the opinions in real-time of the readers of online sources. You could also show the prices in different stores as well.
Want to build your business app? VALUECODERS, one of the leading IT outsourcing companies offers experienced MOBILE APP DEVELOPERS for startups and SMEs.RENT A CODER TODAY!!
---
It is one of the best app ideas for any startup. This application uses the native camera of smartphones to scan and report on the freshness of vegetables, fruits, non-vegetable foods, flowers, and grants 2 obsolete states to the end-user. The end-user then clicks the snap via smartphone and automatically the app will report the freshness of the respective product.
---
49) Collective Shopping App
It costs you more when you buy any product in one or a few units. But when you purchase items in bulk, you get benefits like free delivery, discounts, offers, etc. To curb this problem, you can develop an app that could identify users in a certain region within a defined living range who are interested in buying certain products every time from the same supplier. Hence, if they buy in bulk, they can reach significant savings on such orders by the store.
---
---
50) Criminality App

New app ideas
This application could connect people if the crime occurs. If they assault you and the guy escapes, you can write it in your application, describe it, and, subsequently, people who are nearby will receive a notification. It could also work with fires and disasters. If the state authorities cooperated, it could help them find criminals as well.
---
51) Taxi Booking app
Way before a decade, it was quite difficult to book a taxi, and commuters had to wait for long in weather conditions to get a taxi, but now with the help of Uber and Ola, getting a taxi is as simple as getting a glass of water. Making a Taxi app in the current situation would be very beneficial because nowadays, people don't like to use their own vehicles and prefer to book a taxi. It would be a great business opportunity to make a Taxi app like Uber, or Ola.
You can hire taxi booking App developers from ValueCoders who have proficiency in making apps like Ola, and Uber.
---
52) Banking App
Now as everything is going digital, why would banking stay behind, having a banking app to have a quicker transaction is what people need now as no one wants to stay in the queue just to make some transactions. Some best benefits of Fintech apps:
Lower costs

Greater Convenience

Faster rate of Approval
You can take the advantage of the time and develop a Banking app with the help of Best Banking app developers.
---
53) Food delivery app
After the COVID-19 pandemic, in place of going for dinner, lunch, or breakfast, people have started ordering food online, which significantly increased the sales of the online food industry. You can take examples of some famous apps like Zomato, Swiggy, etc. they are the leading food delivery apps with thousands of merchants.
It is among the best app ideas to start a startup because if the world gets into a stable state, people will order online food rather than going out on multiple occasions. So, this particular startup idea can be very long-lasting if implemented properly.
You can take the advantage of custom software development services to make a Food delivery app.
---
Gone are the days when people used to travel without even booking a hotel. But now, most of the people always do the booking because nobody wants to stuck at a place where they don't know anyone, and it is always better to have a booking. Oyo, Goibibo are common examples of one of the best Travel and tourism app, you can also create an app like this with the help of app developers.
Some of the best benefits of Travel & Tourism Apps are:
Makes all your bookings easily

Simplifies Transaction apps

More improved services

Exciting offers
---
55) E-learning App
Since all the schools, colleges and many educational organizations have shifted towards online teaching, it is the right time to take full advantage of it and make an e-learning app. You can create an app using these mobile app ideas that have multiple features and learning modes like Micro-learning, Gamification, etc. Various learning modes can keep the students engaged.
Check out the best features of e-learning apps:
Push notification

Intuitive user interface

Gamification

Multimedia Content Support

In-App Communication

Offline learning

Progress syncing
Hire the best app developers from ValueCoders who are versed with the best technology and can develop a feature-full e-learning app.
---
---
56) Appointment Booking App
Nowadays, whether you want to go to the doctor or school, you need appointments and without the appointment, you have to wait for a long time to get your chance. So making an appointment booking app can easily solve the problem of many people who have the storage of time.
Some best features of the Appointment Booking app are:
Customer scheduling

Staff Scheduling

Automatic reminder

Calendar management

Real-time Automated Engine
Get the best appointment booking app developed by the best mobile app developers from ValueCoders. As discussed above, the Appointment booking app has many features, and it can become a great business idea for your startup because the market is short of these types of apps and whenever they will come, it will make a huge impact.
57) News App Idea
Today, people have no time to read the complete newspaper, so they love to switch over to an app that provides the daily happenings in a nutshell. In this way, people will remain updated without wasting time on newspapers. It will also prove beneficial for government job aspirants.
58) Bus Tracking app
A bus tracking app will be a great help to the citizens of the metropolitan cities as they are heavily dependent on buses to reach their respective places. The bus provides a cheaper and convenient source of transportation, so developing an app that can give the accurate time and location of buses is a good idea for a start-up especially this type of software ideas. Companies offering web application development services can help you to a great extent in developing this web app.
59) E-commerce app
Everyone is aware of the e-commerce web app or e-commerce businesses because everyone likes to shop from their home without visiting any store. You can go for furniture, clothing, caps, jewellery, cosmetics, etc. Go for launching your e-commerce web app and start earning from it.
60) Convert to PDF app
Developing an app that scans the documents and stores them in pdf format can help people save their time visiting cybercafés. It can also help keep records like notes, receipts, reports, whiteboards, etc., more securely.
61) Bike servicing app
Bike servicing web app is yet another idea through which you can provide door-step bike services. The two-wheeler owners can be assisted with pick-up and drop facility, prebuilt inventory management system, etc. that saves time and provides a more intelligent order management system and stock allocation.
62) Music learning app
A music learning website is something that can't be found easily everywhere. There are lots of music listening apps, but if you provide a platform where people can get a chance to learn from professional music artists, then no one is going to leave the opportunity. You can earn a commission per student and can add some paid music learning courses on the web app.
63) Language learning App
An app that can help users learn a new language is one of the excellent software startup ideas for 2022. You can add some beginner lessons on multiple languages ranging from easy to advanced levels. The app can also help learners with the correct pronunciation.
---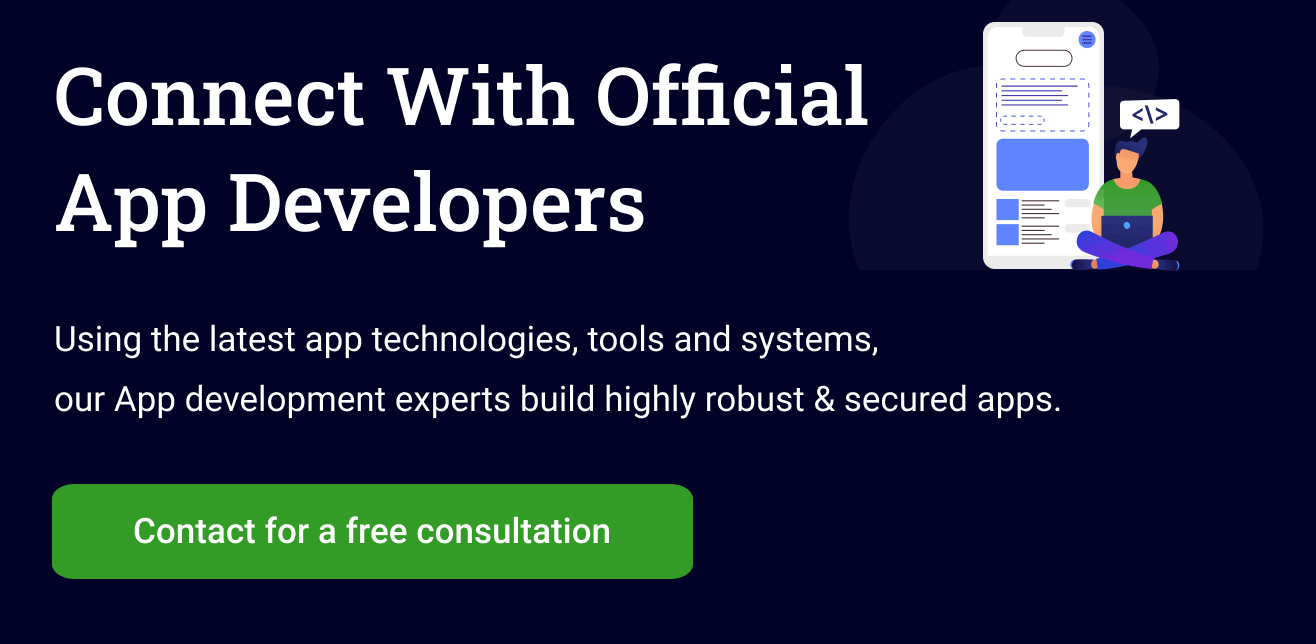 ---
64) Online Gaming app
The online gaming apps are the talk of the town. Most people prefer online platforms for playing games. You can build a platform where numerous games can register themselves and gamers just create their profile to play online. You can make a profit by charging the service holder per visitor.
65) Sport Live score app
Sports lovers are increasing every day, and they can't afford to miss any match or tournament. But no one can watch every single game, and that's why a good sport live score app is needed. You can provide a live score and commentary on each tournament. You will generate profit through the commission from the events whose scores you are showing, for, e.g., Cricbuzz, theScore, CBS sports, etc.
66) COVID-19 tracing app
This app allows people to view COVID-19 impacted areas with global statistics through real-time tracking. It will help the government cut the transmission chain by determining the source and possible carrier of infection. Governments worldwide are using such apps to track COVID-19 patients and their status.
67) Astrology app
People are very dependent on Astrology while making any significant decision regarding love, marriage, career, etc., so the astrology app has enormous potential. You can ask astrologers to connect to your app to provide services. You can also add daily horoscopes and numerology consultants.
68) Fitness app
The fitness app can provide excellent support for fitness lovers to track their daily calorie count and workout status. You can include a chat facility to allow users to talk with the health professionals and the community.
69) Karaoke app
Everyone wants to be a pop star, even if they don't know how to sing. With the Karaoke app, you can fulfill such fantasies by providing them a platform where they can sing like their idols. Hire Web app developers to build such apps with unique filters.
70) Voice Translation app
The voice translation app can help users remove their language barrier when traveling to a different country. With these types of software startup ideas, the user has to speak words to the phone, translated into the desired language. This will help in establishing strong communication with foreigners.
71) Video- Editing app
Today, people like to post everything on social media in the form of images, videos, etc., but each social media accepts a different format and size. With such an app on the phone, people can easily edit their videos and post any time without worrying about the video format.
---
---
72) UPI Payment app
UPI stands for Unified Payment Interface-based payment app, is gaining momentum nowadays. Users can link multiple bank accounts to a single app and send/request money from others using account number/IFSC code, VPA, QR code, or mobile number. This is one of the best app development ideas you can deploy in your current project.
73) Auction app
With an Auction app(one of the best software ideas), you can create an online platform where sellers can share the product information with its clear video or image, so that bidders join and bid the amount online, and at last, the highest bidder wins the product. This will give you profit from the commission of the sold amount of the product.
74) Logistics app
The Logistics app will help people to deliver goods to places in a short time. It provides details about the vehicles that are available for the transportation of goods. Get started by hiring a custom web application development company and utilizing these types of app development ideas.
75) Wedding Planner app
The wedding planner app provides a platform where users can hire professionals by pre-booking. People who are into the business of wedding planning can add their profile with an approximate budget. Those who need a planner can visit the app and search for better options within their budget.
76) Virtual Shopping app
The virtual shopping app allows users to check if the outfit they want to shop for fits them better or not. They can even try different styles by staying at home. It will save their traveling time.
77) Re-cycle Assistant app
The Recycle assistant is a great app that can scan your trash and track if the degradable and non-degradable waste has been suitably thrown in the bins accordingly. To create such apps, you need the best web designers in India to improve customer interaction.
78) Warranty-end alerts app
It is not easy to remember the warranty expiry dates of all the electronic items in the house. This app will notify when any of the products meet the warranty expiry date. Using such software ideas would surely boost your business growth.
79) Funny clips app
People are gradually developing their interest in funny videos of smaller duration, as such clips divert their minds and make them relax. In such apps, users can share, watch, and rate such funny clips. Hence, this can be a fruitful app idea in your list of best app startup ideas.
80) Get Business Tips app
This can be an excellent app for young entrepreneurs to find different business ideas and tips from well-established personalities of the world.
---

---
81) Subscription alert app
Nowadays, people have taken subscriptions of various platforms like Amazon Prime, Hotstar, Netflix, etc., but it is not easy to remember the subscription dates, so creating such an app that sends alerts when the subscription end date is near will be very helpful.
82) Wi-Fi Speed Checker
The Wi-Fi speed checker will show the speed of the internet in the status bar and shows the amount of data used through notifications. It will help users to track network connections anytime while using a phone.
83) Coupon Applier app
The coupon applier app allows users to apply any available coupon automatically and make the payment through the app itself. You must hire web app developers in India who can build this app as per your requirements.
84) Bill Reminder app
This app will allow users to pay their bills on time by sending a notification when the last date approaches.
85) Travel Tips app
A perfect app that you can design for users who love to travel. With this app, users can search the place of their choice and get the tips like famous food, places, hotels, etc., in that area.
86) Fuel-delivery app
This app allows users to fuel their vehicles without going to the oil station. Users can choose the location of their car, and a fuel truck driver can reach the tagged area through an inbuilt map in the app. Hence, this can become one of the best startup app ideas.
87) Water-Reminder app
You know that water helps us to remain fit and healthy, but if our body doesn't meet the daily needs of water, then we might get ill. This app will keep reminding users to drink water at regular intervals. To develop this kind of app, you must consider a web application development company for their services.
88) Parking slot finder app
The parking slot finder app will help people to find an available parking space in any particular location. It will make use of webcams, GPS, real-time parking data, and current location.
89) Tenant finder app
People looking for a rented house find it challenging to get a suitable location within their budget, and similarly, landlords find it difficult to get a decent tenant. So, this app will work both ways by connecting both landlords and tenants on the same platform. It will save a lot of effort and time for both parties.
90) Food Outlet recommendation app
It is the most wonderful app for those who love to try new hotels and restaurants. This app will suggest the best places to eat based on recommendations and reviews from others. So, when users visit any remote location, they can have a list of good outlets on their minds.
91) Kitchen alert app
Keeping track of all the food items in the kitchen is a difficult task. So, this app can help the users by sending an alert for the finished kitchen item and provide them with the option to order it online.
92) Periods reminder app
This app will allow users to track their monthly cycle and notify them if their periods are early, late, or any medical attention is needed. You can also add a birth-control pill reminder feature module.
93) Mall wayfinding app
This app allows users to navigate the mall as well as directions leading up to it. The app will store the digital map of all shopping malls in the area. With the help of an app, the user can locate the exact store or even the crowdedness of the mall.
94) Call recording app
The call recording app can be excellent support for the victims of prank calls, phishing, and harassment. Users can download this app to record the call so that it can be used as evidence later. By using these types of startup app ideas, you can boost your app revenue.
95) Bill Calculator app
The bill calculator app will allow users to split the bill while dining out with family and friends. This app will help users to calculate the exact percentage of sharing amount from the total bill on the spot. Hence, this can be one of the best app ideas for startups.
96) Find a co-founder app
When you plan to start a new business, you need to find co-founders, investors, an experienced business person, or many more. In this app, users can create their profiles and add their expertise so the person looking to start a new venture can directly find the required team from the app.
97) Food donation app
The Food donation app will allow the food outlets to reach out to the charities in their area to donate excess food to the homeless every day. You can hire web developers India who will use these types of app development ideas to give an engaging experience to your app.
---
Wait!!! (for simple application ideas)
So, you have already dived into the 97 best Mobile app ideas and web app ideas along with bonus best app ideas. Now, watch this short video where we have articulated the 10 best app ideas for you:
---
Final Note:
We hope these 96+ Best App ideas will surely help you fuel your startup venture in 2022-23. You can invest in these app ideas to set up your venture or as an additional source of income that might become something big in the future. If you know any other trending ideas, then do tell us in the comment section below.
However, we at ValueCoders (one of the leading offshore software projects outsourcing companies and ranks as one of the top app companies for startups) employ some of the best Mobile app developers who are delivering the best app development solutions to their clients. For any requirements please get in touch with us.