Are you one of those individuals who want to earn crypto or those who are using a Blockchain-powered app on their iPhone? This blog is a must-read for you. In this blog, I have prepared a list of the top 20 Blockchain apps on iPhone to broaden your horizons.
Blockchain technology is the finest example of credibility among businesses when it comes to security due to its encrypted nature. Blockchain has been utilized for the world's most famous cryptocurrency, Bitcoin.
But, it's just beginning. The applications of Blockchain technology are uncountable. As per statistics, the Blockchain market at the global level seems to be around $20 billion by 2024.
These days, 69% of banks are conducting experiments with Blockchain technology for their better and more secure, seamless, and transparent services.
We have done so in alphabetical order, resulting in being random. And, now we have listed some Blockchain iPhone apps with the purpose of adding more to your knowledge, and hope you enjoy this blog.
10+ Best Blockchain Apps On iPhone
Alien Arsenal is about the battle for the Blockchain. Let me be frank I know that starting is a little weak. I have included Alien Arsenal in my list to prove a point.
All these apps (and the platforms on which they run here at Ethereum) are under development. Therefore, there may be some downtime. And, it could be slow now and then.
All of us even need to wait for confirmations, for example, in this app; however, it must be remembered that all is in progress.
We all must know this and become humble with the fact that even now, we are living in the early adaptor stage. You just believe me that this list will become more useful as we move further. And, when an article comes to an end, there could be some new updates that have already been uploaded to the app store again.
Alien Arsenal by 8circuitstudios is about developing your own Alien ERC-721 token and putting those aliens into the battle arena to have a fight with some bosses if they are not too busy, that is.
It will also be possible for you to train them and give birth to more possibilities. Try using it, and see why such crypto-games should go on a side-chain for sure. It is always good to hire Blockchain developers who are the best in the industry to get your own Alien ERC-721 token ready.
---
---
2.

BlockV
Do you have confusion about whether your token is a security or a utility? In a nutshell, BlockV is about the new token worth collecting and called a vAtom.
It is possible for you to pick them up, drop them, pay using them, leave a message or utilize your imagination in order to design them the way you can.
Anything you expect from a token to do could be possible very well with this app in the coming future. So, this app will fulfill the expectations of marketers, and no, they don't have any idea of what is to come. Let's see how this develops.
3.

Breadwallet
There is a battle going on for mass adoption, and now the question that comes to the surface is 'which wallet will win the match?' have you already discovered some interesting wallets?
On my phone, this brd.com-wallet was the first one, so I am putting it down with some sentiments. If you think of joining a strong competitor, you must check Ethos!
They are going to launch with a community airdrop. Beginning without innumerable coins is likely to be a very promising idea for me. Probably, you are still in time for the registration of that.
4. Cindicator
Cindicator is in quest of the master forecasters of our planet. Do you find yourself one of them? According to the experts, only 2% of us will be eligible for that position; however, it doesn't mean that we are devoid of the opportunity of a try.
When you make your predictions very well, then yes, you will be able to make some ether too! Don't expect too much, as that could be a bad forecast.
5.

Earn
Do you have a desire to earn money using your attention?
Yes, I am curiously waiting for that day when we will earn a handsome amount of money by reading, but until then, we have had this app. If this article interests you, then you are requested to use this link to sign up with Earn.
I will earn some extra money in BTC, and you can also earn it back. Most requests are from crypto-start-ups liking to add some real human users to their Telegram accounts or Twitter ones, which of course, they can boast of later.
But, this is very good to keep modern too on the thing developing in the crypto-scene. I have to admit. Business in Earn is slow lately. Could it be related to this bear market that is before us?
6.

Indahash
I am very excited to connect my crypto-Instagram account to my Indahash-app; however, somehow, I go on being stuck at only 12 followers. These are stats way back when I began a few weeks ago.
The requirement I have made is 300 followers, but this app doesn't update the data in their app well. Therefore, there is a bunch of bugs, but it doesn't show that there is not any potential.
The entire idea is that advertisers will pay you when you put some tags in your pre-ordered Instagram post-updates. Therefore, we all have the potential to be real influencers after some time. I am curious to give it a try and earn some IDH-tokens.
7.

Spells of Genesis
3.700 dollars in 2016 was the amount at which the first card of this addictive game sold. S-o-G, the first gaming app, is my discovery with an actual Blockchain wallet inside. It must be mentioned that it doesn't really work 100% yet (and secretly, yes, this is the Indiesquare wallet we have made the connection to).
It's nice to have that 'in principle from now on, we all can be the real owners of our own hard-fought-for digital assets in a game? BTW.
The price at which Satoshi-card was sold was 6.65 bitcoin back then.
8.

Sweatcoin
It is one of the top Blockchain iOS apps. Here, we don't own every coin we earn in this app. If you understand what it really means, you will like crypto-currencies and decentralization from this moment.
For this in-app currency, the token economics are very interesting. You can earn coins by walking, and you can earn more by paying a subscription with the coins you have earned.
After some time, you will be able to buy everything you desire like backpacks, clothes, and flight tickets for a holiday if you walk there first, as you will be required many of them.
If your subscription is not canceled, or these people change the rules later, everything is fine. Are they reliable? Yes, they are. But, I find it better to advise you to read the terms and conditions of the subscription properly. Now, the main thing is that you must find them somewhere.
You need to be more careful when you take steps outside the door and go into real life too. All are quite different out there; there is nothing that you can hope for from behind the screen!
9.

Toshi
It is an Ethereum wallet app, which I have utilized on my phone to buy two of the cuties, and that could be stored inside. It's more than a wallet, and it is basically considered a type of MetaMask for your phone, and it is possible for you to access every kind of interesting decentralized app with it.
You just put little Ether in your wallet from the bot (you can earn 27 cents if found very persistent), and you can make some transactions using it.
10.

Worldopoly
Now, we have got to the tenth app. With the airminer of the very cool game called Worldopoly, you will be able to mine coins in your own town.
After some time, these coins can be used for WPT-tokens, and using those tokens, you can buy any street in your neighborhood as well. Then, in the coming future, you will be able to put AR advertisements and so on in the street, you live in to earn some more bucks.
Now, I am curiously waiting for the improved versions and different ideas evolving out of these developments.
---
Let's Discuss Your Project
Get free consultation and let us know your project idea to turn it into an amazing digital product.
---
11.

Prodoge
Prodoge is a fun and simple app that allows users to send Dogecoin tokens easily. It's very easy to use, with no real learning curve at all.
The interface for this one is quite basic, but it works well enough and shouldn't be too difficult to navigate through, even if you don't know what dogecoins are!
12.

BitExchange
This is a great app for users who are looking to get started with crypto trading. The interface of this one is very easy to use, and it makes buying, selling, and exchanging cryptocurrencies simple enough, even if you don't know what you're doing! Definitely an essential part of any new user's digital portfolio.
13.

Authlink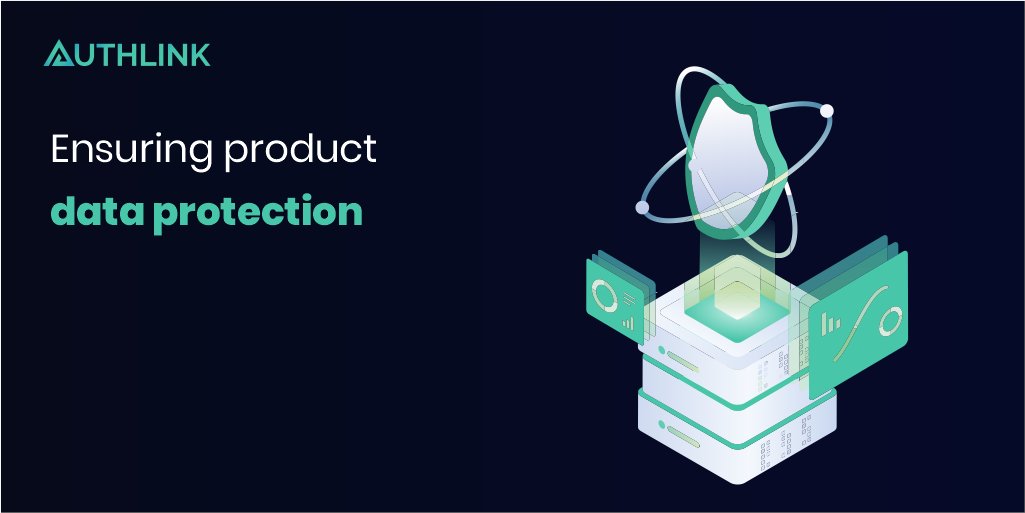 This application is a great way to get access to Blockchain-based resources without having the need for any intermediaries. Authlink aims to make it easy and safe for users from all walks of life to take advantage of digital resources even if they don't have an internet connection.
​_This is definitely a great app for those who live in rural areas or regions that don't have particularly good access to the internet.
14.

Algorand
Algorand is a decentralized app that uses Blockchain-based peer-to-peer technology. This one allows users to make digital payments in a fast and efficient manner, which makes it perfect for people who want something more secure than the traditional online transaction options.
The public version of the Algorand Blockchain is mainly designed to allow other developers to form new applications fuelled by cryptocurrency.
15.

LBRY
LBRY is a Blockchain-based file-sharing and payment network application. The technology behind this app makes it free and censorship-resistant, which is perfect for people who want to make online payments without having any problems.
This one can be downloaded for free and is available on Android and iOS devices.
16.

Wanchain
Wanchain is one of the best Blockchain apps for iPhone that allows users to make cross-chain transfers easily and safely.
This one makes it easy for the transfer of all kinds of digital assets, which can be an essential part of your cryptocurrency portfolio depending on what you like to do with your money!
17.

Siacoin Wallet
This app is a decentralized cloud storage platform that uses cryptocurrency technology to facilitate payments and other transactions.
Moreover, users can also earn SiaCoin tokens by renting out their hard drive space, which makes this one of the most flexible apps on our list so far!
---
Let's Discuss Your Project
Get free consultation and let us know your project idea to turn it into an amazing digital product.
---
18.

Cash App
Cash App is by far one of the most popular applications on the market. It allows people to make digital payments in an efficient and simple manner, which makes it perfect for anyone who wants to keep track of their money without any hassle!
This Blockchain app has experienced huge success since its launch due to how easy it is to use.
19.

Orbit Chain
Orbit Chain is a Blockchain and decentralized application that uses smart contracts to offer users an easy way of making secure transactions. This one has been designed for people who want something fast, efficient, and safe!
This app makes it possible to spend cryptocurrency in various ways, even if you don't have your computer or phone nearby. Orbit chain aims to make it possible to use cryptocurrency on your smartphone anywhere in the world!
20.

VeChain
VeChain is an app that focuses on helping businesses keep track of their products (such as food, medicine, and luxury goods) through the use of Blockchain technology. This one makes it easy for companies to ensure that all items are safe enough, even if they're delivered via mail or shipped across the world!
This app also comes with a special feature that allows users to scan QR codes which can provide details about the origins of different items. This is a great way for companies to ensure their customers are getting only top-quality products!
---
---
Summary
In this blog, I mentioned the best Blockchain apps on iPhone, Alien Arsenal, BlockV, Worldopoly, Toshi, Sweatcoin (although not a Blockchain app), Spells of Genesis, Indahash, Earn, Cindicator, and Breadwallet Blockchain apps were discussed with an overview.
Having known all that, you must be eager to hire iOS developers or hire Blockchain developers from the top-rated custom software development company in India to get an app developed that is powered with Blockchain technology. However, you must remember that you will need an efficient and expert Objective C developer from a renowned company like ValueCoders (a leading Blockchain software development company) comprising experienced and highly-trained, and dedicated iOS developers to convert your ideas into reality.