The world is changing along with that the needs and demands of the people are also varying, which is modifying the mobile app development trends year by year. Current era people and businesses, whether it is a startup, SME, or big enterprises, most of them rely on the mobile app. That's why the usage of the mobile app is increasing day by day.
Due to the increasing use of mobile applications, the demand for mobile app development is increasing at a high pace; that's why the demand for iOS and android app developers is also expanding.
To build the leading mobile applications, one should focus on current mobile app development trends. To develop an application, you can hire dedicated mobile app developers; this will help you build a top-notch mobile app.
Do You Know?
2.2 million apps available on Apple App Store.
2.8 million apps available on the Google Play Store.
Mobile apps are expected to generate $189 billion in revenue by the year 2021.
Source: Statista
It is pivotal for businesses and developers to keep abreast of all the emerging trends in the mobile app development industry. In this blog, we will try to figure out some of the emerging mobile app development trends and ideas that will rule the mobile app development sector in 2021.
But you must Have wonderEd why these trends keep on changing every year?
The mobile app development trends keep on changing because of:
Ruling app markets like Google Play and Apple's App Store
Updates within the leading apps in the market
Apps have gone viral (or expected to remain viral)
Various industries using the latest technologies
The ever-changing consumer demands and needs
Mobile App Development Trends for 2021-22
Let's move on to the trends that will dominate the mobile app development space in 2021-22:
#Trend 1: 5G Connectivity
Source: Google
The world's regulator of cellular communication standards 3GPP officially approved the first specification of 5G technology in Lisbon in December 2017. A year later, the 5th generation mobile network began hitting the market. 5G will continue to expand globally and serve increased communication needs for billions of devices around the world.
The 5G network expansion will provide faster connectivity up to 100x faster than 4G with an improved user experience that will penetrate advanced technologies into mobile.
#Trend 2: Blockchain Apps
Source: Google
Blockchain technology has been a game-changer in numerous spheres, including mobile app development, and is one of the major mobile app development trends to follow this year.
In the iOS App Store and Google Play Store, you will find numerous applications coupled with blockchain. They are mostly e-wallets, currency convertors, digital asset tracking apps, and networking solutions.
The emerging power of blockchain is not limited to cryptocurrencies; there is much more than you can think you can do with blockchain in the picture for mobile applications and other app trends.
This technology provides a special approach toward security, allowing you to enhance your mobile platform's protection.
The core benefits of blockchain-powered apps are:
Enhanced Data Protection
Faster Transactions
Simplicity
Transparency
Experts have been touting the importance of blockchain-based apps with improved security protocols as devices can serve as blockchain nodes for optimal security. You can also hire android app developers to develop impactful blockchain-based apps.
#Trend 3: IoT Apps
Source: Google
IoT has been the front-runner of application trends in the last few years, and it is not expected to slow down anytime soon. The app trends, according to Statista, in 2019, have stated that the number of IoT-connected devices will be more than 26 billion worldwide. By the year 2025, it will cross the touch-point of 75 billion.
Source: Statista
The increasing demand for smart devices will result in new application trends for IoT Apps. A smartphone serves to bridge the gap between intelligent systems and people, while an application is a primary tool for managing connected devices. Today, almost every top mobile app development company focuses on building IoT ecosystems and offering them services for their business clients.
IoT apps allow you to:
Monitor readings of devices and sensors
Analyze data, build charts and reports
Manage connected devices
IoT is equally beneficial for customer-focused mobile app development solutions and enterprise-grade apps. It is becoming mainstream in different industries and sectors, from healthcare to education to manufacturing and transportation. IoT App development is on a boom right now with the emergence of new types of devices such as wearables, smartwatches, Fitbit, home assistants, etc.
#Trend 4: Cloud Apps
Source: Google
Mobile App Developers have started to invest in cloud-driven apps, creating the mobile-cloud era of app trends. Many mobile applications have been integrating technologies such as AI, Machine Learning, and IoT, but these types of advanced mobile applications require storage in the device's internal memory.
The recurring problem of internal storage could be resolved through cloud computing. Through cloud computing, remote servers will be able to provide the necessary storage space for the seamless functioning of an app that can be downloaded without affecting your device's internal memory
The benefits of using Cloud-based Apps:
Secure functioning across multiple devices
Saving money on hosting
Much more computing power
Better storage and loading capacity
Increasing user retention
Streamlining operations
Like Google Drive and Dropbox, which have become extremely popular web app ideas, there will be an increase in the number of mobile apps that will be cloud-based.
#Trend 5: Augmented Reality and Virtual Reality
Source: Google
An increasing number of mobile applications incorporate AR and VR functionality and features in 2019; such app trends are not fading away soon. Applications using AR/VR provide an opportunity to enhance the real-world environment using digital objects, thereby improving user experience.
This year we'll see new VR & AR application trends focused on apps for practical purposes such as object measurement, navigation, education, interior design, user manual, and much more.

Google is planning to partner with Samsung, Motorola, Huawei, Xiaomi, and others to make all types of smartphones AR-enabled with the help of the ARCore platform.
#Trend 6: Artificial Intelligence and Machine Learning
Source: Google
Mobile Application Development Companies have been focusing on Artificial Intelligence and Machine Learning mainly after seeing their successful applications by other firms such as Google & Apple. This has led to an increased focus to hire mobile app developers for bringing Artificial Intelligence and Machine Learning into mobile solutions.
Some of the popular examples are:
Chatbots and virtual personal assistants
Motion and facial detection apps for surveillance systems
Financial forecasting solutions
Medical software that helps determine the diagnosis and suggests treatment
Speech recognition apps used for gaming, entertainment, etc.
Recommendation engines for online shoppers or travelers
Currently, there is a huge increase in the number of mobile apps that can recognize voice commands, analyze textual and visual data, anticipate user behavior, and make forecasts, recommendations, and decisions.
Hence, top app developers in India, among other IT-focused nations, can foresee app trends in Artificial Intelligence and Machine Learning.
#Trend 7: Mobile Payments
Online shopping has been among one of the top app trends in mobile tech space. More and more customers prefer online shopping than traditional alternatives. The e-commerce industry has been rapidly increasing with the emergence of online shopping.
Online customers used to make payments through credit or debit cards. But the evolution of Google Wallet, Apple Pay, opened the door for other payment apps. As a result, you can observe new app trends in the mobile-eCommerce industry that empower users to use online apps for instant financial transactions.
Source: Statista
Statista forecasts the worldwide mobile payment will surpass $1 trillion in 2019. Several online stores have deployed and integrated their unique payment solutions.
#Trend 8: Progressive Web App
Source: Google
An alternative to native mobile app development is Progressive Web Applications. This new approach has been introduced in the year 2015 and has become one of the popular app trends ever since.
PWA is a website, and it will function as a native application. It works inside a web browser taking advantage of all browser capabilities but can be added on any devices via a link just like a native application.
The major differences between PWA and Native Apps are:
No need to published on any marketplace or app store
No download or installation process
The benefits of PWA are:
Faster Loading
Offline Usage
Native UX
No need to download an app
Shareable via a link
Compatibility with a wide range of services
PWAs are crawled and indexed by search engines like regular websites. PWA takes out the best features of a native app and a mobile website. PWAs load instantly, providing a quicker response to user interactions.
#Trend 9: Instant Apps: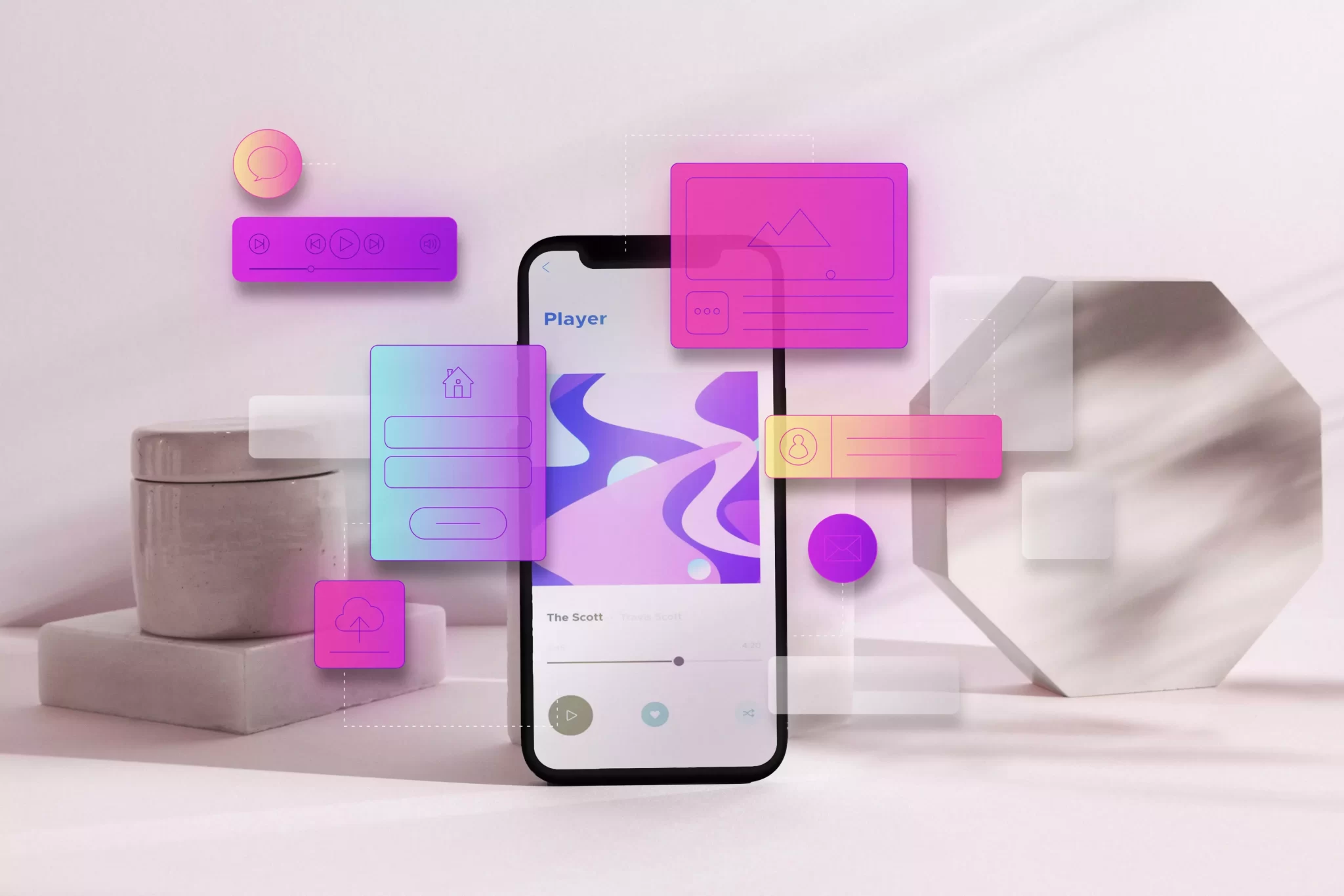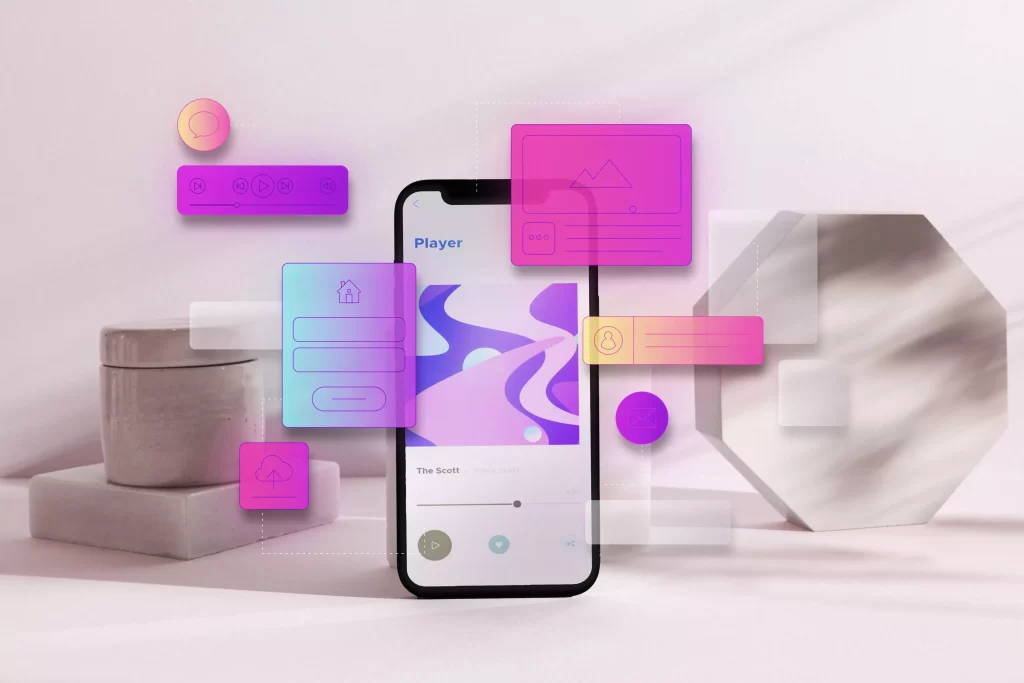 Another innovation that Google has brought in for iOS and Android applications are called instant apps. The essence of technology has been reflected in its name, which is the instant loading of the necessary program content.
For instance; An instant application consists of several modules that can be loaded independently and without delays. Thus, a user doesn't need to download the entire program on a gadget but can only see a piece of content while other modules can be downloaded, if needed.
Instant Apps technology benefits:
High speed of performance
Great UX
Space savings in the internal memory of gadgets
No need to download and install an app
Shareable via a link
Compatibility with a wide range of devices
#Trend 10: Security Apps
Source: Google
Mobile App Security has been the hottest topic for app development and among the major app trends noted by service providers and consumers. Most Mobile Application Development Companies In India have been focusing on security measures while developing mobile applications that have built-in security features.
Blockchain is going to be the technology behind the security feature that will ensure data privacy and integration.
Wrapping Up
The mobile app development trends mentioned above will certainly have a long run in the year 2021. These app trends have a substantial value that can push boundaries for the mobile app development space.
It is not easy to develop the trending mobile application, but it can be built, for that, you have to hire mobile app developers from the reputed mobile app development company.
As a progressive mobile application development company in India (ValueCoders), we can ensure a robust, feature-rich, and interactive mobile applications for your project. Our flexible hiring models would let you choose mobile app developers at cost-effective prices.