Many new web technologies are ruling in web application development trends, and much more is yet to come. It is because trends in web application development change at a faster rate beyond our expectations.
That's why it is crucial to go ahead with the new web trends that are going to rise instead of focusing on the trends we have till now. This is the only way how your business can win the race in the long run.
But,
Is it essential for leading businesses to own stunning websites with current web trends to achieve success?
These stats will better help you to find the answer!
According to a recent survey, 77% of digital agencies have identified poor website UX as their most significant weakness. Online shopping has already taken a stronghold over the web. In fact, all web developers are putting their best efforts into web app development. More and more people are purchasing items online to fulfill their needs.
Every year, the online sales market increases by more than 20%. It is expected that it will grow from $2.3 trillion in 2017 to $4 trillion in 2021.

According to statistics from

Bigcommerce, 51% of Americans prefer to buy online products and only

56%

of online stores have a physical store.

As per

HubSpot stats, 47% of website visitors check out a company's products/services page before looking at any other sections of the site.
38% of people will stop engaging with a site if the content or layout is unattractive.
So, be with us, in this blog, we are going to share the most significant web application development trends which businesses in 2022 must consider for immense growth.
Here Is The List Of 10 Web Applications Development Trends In 2022
1) Helpful Chatbots and AI (Artificial intelligence)
In businesses, Chatbots quickly get all necessary information from the client without the manager interventions via customer service chatbot. We had so many chatbots in the past few years but the helpful chatbots are going to come as one of the next web application development trends in 2022.
These chatbots offer multiple business benefits and they will ensure quality in the services that they provide to the website users.
Chatbots make things easy for eCommerce developers as they provide appropriate online assistance for websites. It allows its users to order food, tickets, and other stuff at just one click with 24*7 active assistance. In fact, it is predicted that approx 85% of all customer interactions will proceed without any human assistance until 2022.
Advanced chatbots based on artificial intelligence will play an important role in the near future as they are capable of getting live speech and constant learning.
For instance, eBay uses Chatbot in Facebook Messenger for its communication process. It let you make the right selection of products while doing shopping.
How AI-Enabled Chatbot Integration can Help Your Business?
Improve Customer Service
Increase Customer Engagement
Offer Personalized Experience
Increase Lead Generation
Automate the Work Process
2) Motion UI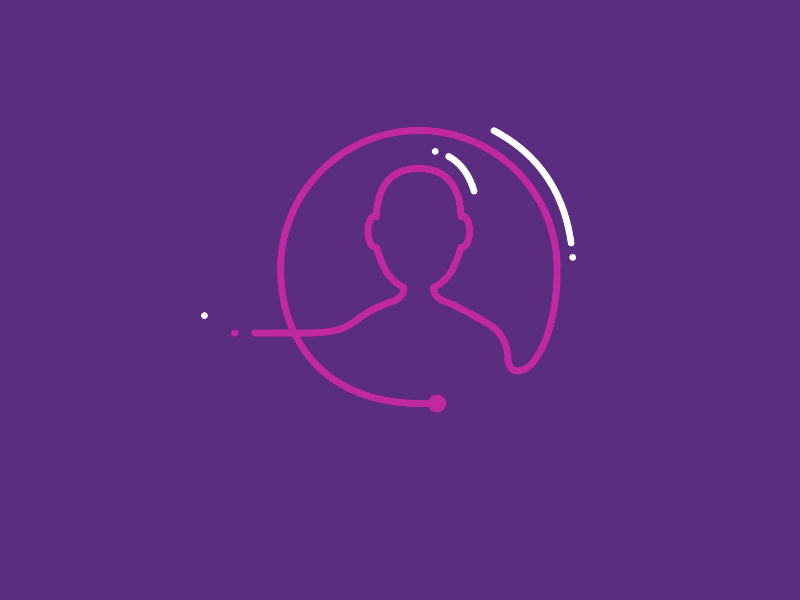 Motion UI is a great way to grab the attention of the user on the needed area or to project data that you want your audience to see. It helps the website users to get relevant and specific information by focusing on the appropriate location.
It can be one of the best web strategies that can take your business to the next level. Motion UI keeps simplicity to a site. Since a large number of web users, today got tired of GLFs and flashing advertisements. So, web developers will design websites with moderate design as it will get maximum appreciation.
Sophisticated motion UI is considered to become popular soon. Here animations will allow web developers to add styling and make your site unique among thousands of others with static UI. Hiring good PHP developers for smooth motions will go to get success in this trend. Through this, you can add a new life to your minimalistic website.
But, How Motion UI can Help You Implant Life in a Minimalistic Website?
Help Users to Get the Context
Get the User Attention
Provide an Intuitive User Interface
Add Engaging Elements
Remove the Boring Circumstances
---
---
3) Blockchain (One of the Best Web Application Development Trends)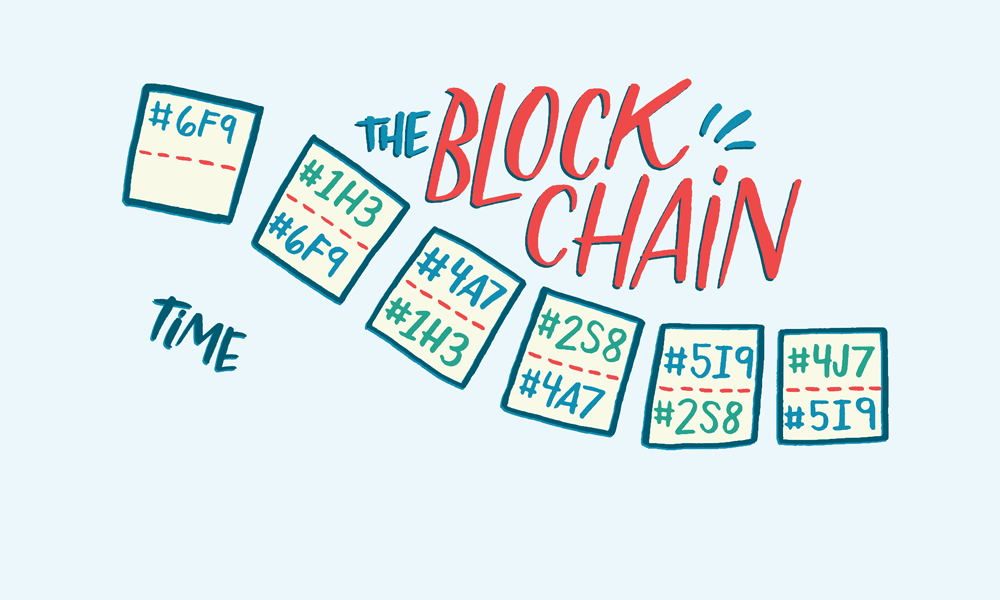 Blockchain is the most effective method of collective and decentralized data storage. According to M&M, the Blockchain market is said to be worth $39.9 Billion by the end of 2025.
Blockchain provides a high level of security. The main advantage is that there are no intermediaries between transactions. Every transaction is verified and relies upon a complex algorithm even when there are a large number of computers are already participating.
There are multiple Blockchain trends like Asset Tokenization, Progress in Innovation, BAAS, and many others making it a prominent solution for various industry verticals.
Moreover, many multinational banks are considering Blockchain to deploy in their system in order to ensure full security to their precious data.
Then why don't you make it a part of your Web project!
Read this you may find it intereting: All about Blockchain Technology: Meaning, Types, Benefits & Much More
Let's See the Benefits that Blockchain brings for Businesses:
Secure Payment Transactions
Elimination of intermediaries
Security of Data
Predict User Behaviour
Operational Efficiency
---
READ MORE: 7 WAYS BLOCKCHAIN DEVELOPMENT IS CHANGING BANKING & FINANCE
---
4) Video Content & Backgrounds
One of the most interesting platforms to gain the attention of maximum customers is Video Content or Moving Backgrounds. It helps businesses as they can present their products and services to their audience in a better way.
On average, 3 out of 4 videos get played by the users. So, it's a great way to present your product or service. In a nutshell, it is a powerful tool to increase conversion.
In fact, video content increases sales by 64% to 85% as per the stats. It is predicted that every online store will use video content for its product description by 2021.
Some other stats show video marketing can boost CTR by 200-300% and increase purchase intent by 97%. Furthermore, new video marketing strategies and HD videos are saturating the market today. Live video is the most popular trend nowadays as it drives 300% more engagement than ordinary videos.
How Video Content or Live Backgrounds can Help Your Business?
Increase Brand Awareness
Create an Online Presence
Build Brand Trust
Efficiently Convey Information
Boost Conversion & Sales
---
---
5) Single e-Commerce Network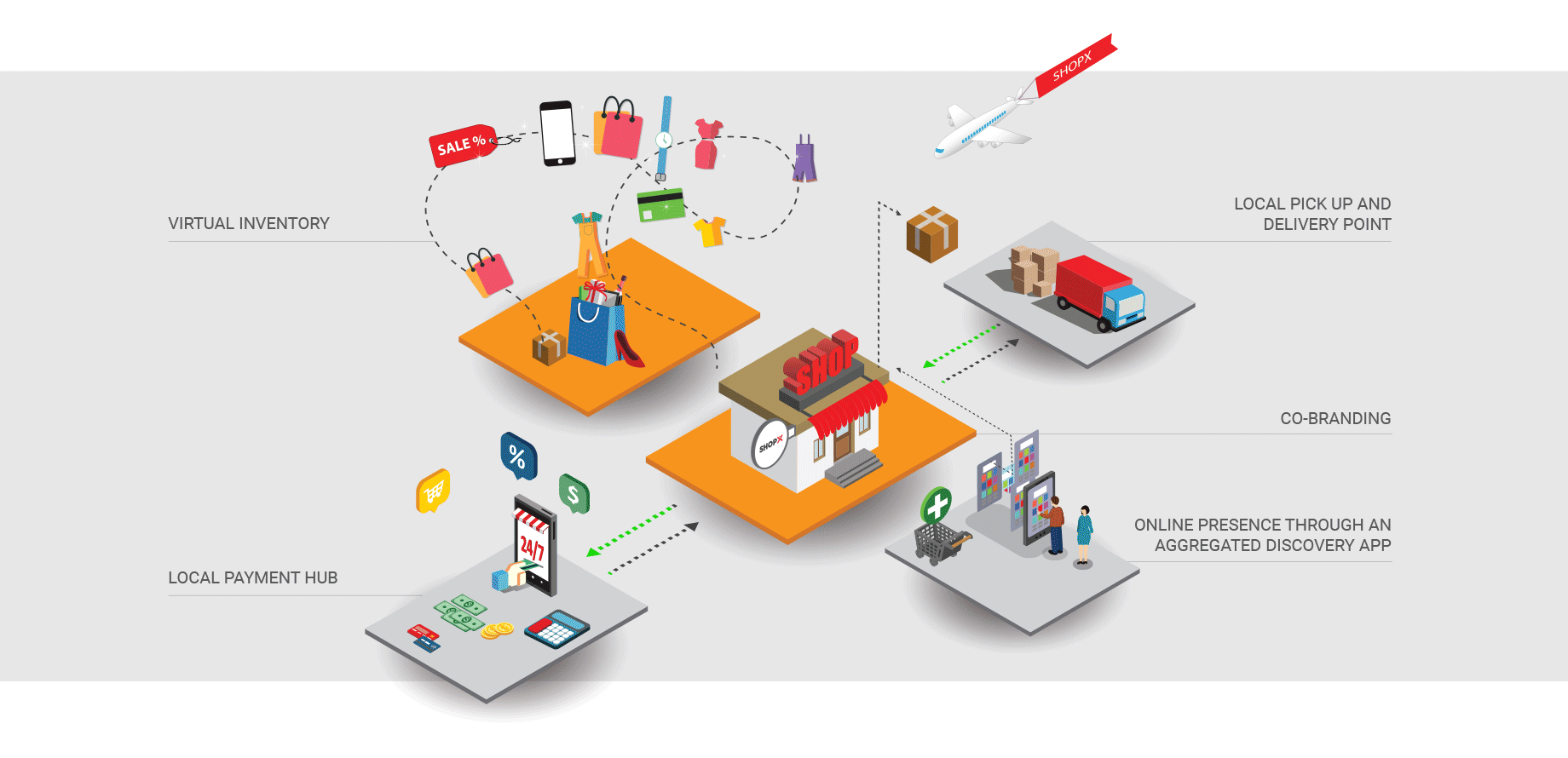 A single e-commerce network provides you with a flexible system where a large number of online stores cooperate with each other. For instance, if you purchase an item on eBay, you can quickly pick it up at a small store nearby you. Thus, it is worth for eCommerce Developers to contribute to this.
Also, it significantly increases the attractiveness of online stores and especially the e-commerce development industry. According to 99Firms, It is expected that more than 95% of all the purchases to be conducted via eCommerce by 2040.
A high number of e-commerce brands are going to connect to a single e-commerce network. In fact, Magento, a leading platform, offers its customers/clients to connect Order Management thus providing online stores' customers huge freedom.
---
Let's Discuss Your Project
Get free consultation and let us know your project idea to turn it into an amazing digital product.
---
What Benefits eCommerce Networks Offer?
Broaden Your Brand Reach
Increased Sales
Round the Clock Service
Better Targetting & Great Personalization
Expand Your Customer Base
---
---
6) AR & VR
AR(Augmented Reality) & VR(Virtual Reality), both are easy, quick, and interactive web application development trends. On mobile devices, it helps marketers to reach their target audience. So, all social audiences will be integrating AR & VR into their platforms.
For instance, Snapchat has opted AR & VR features which allows its users to add their Bitmoji, and project their own product through the app's camera. So, In many ways, Augmented Reality can boost businesses.
Moreover, brands can also project their products through special filters into the homes of social media users. It will allow their customers to have an experience of Milan fashion streets at home or a look of Hublet on their hands.
---
Let's Discuss Your Project
Get free consultation and let us know your project idea to turn it into an amazing digital product.
---
How the Implementation of AR/VR can help your Business?
Better Customer Experience
Give Virtual Tours
Extend Business Reach
Reduce Language Barriers
Understand User Behaviour
7) Single-Page Websites
A single-page website is a long scrollable page that provides full information of the respective site to its users without moving towards any other web page. Hence, it saves website visitors from complex navigation, tons of text to read, and a multi-level menu.
However, these types of websites are not meant for e-commerce. But these are useful for mobile websites as the user doesn't have to jump over other pages in order to collect important information.
Moreover, these are user-friendly websites that provide many business benefits by reducing the cost of website designing, web application development, and web hosting. These websites are beneficial to businesses as it brings an impressive increase in conversions.
What Benefits a Single-Page Website can Come up for your Business?
A Modern Way to Deliver Story
Ideal for Mobile Users
Eliminates Complex Navigation
Improve User Engagement
Quick & Cheap Development
8) Progressive Web Apps:
Reliable, Fast, and Engaging are three words that can define PWAs in a great way. Progressive web apps are websites similar to native mobile apps, and they work offline too. Hence, it delivers an amazing user experience.
Do you know, what time does the user takes to click on the Close button of a Website?
3 Seconds!
This is because of the loading time and slow performance of the website.
To eliminate this sluggish performance, you can opt for a Progressive Web App.
It is expected that in 2022, it will be the major competitor of native mobile apps. A Progressive web app loads instantly and it is connectivity independent. The major advantage is that it can work without any active internet connection. That's why it is going to be one of the real custom web application development trends competing with native apps.
PWAs are most famous for providing great UX. Some giants like Flipkart and The Washington Post have made PWAs of their website, which has significantly improved user engagement and conversions on all platforms.
Why You Should Go for Progressive Web Apps?
Quick Response to Customer
Native-Like Customer Engagement
High-Performance Website
Push Notifications
Great Conversions or Leads
---
---
9) Push Notifications For Websites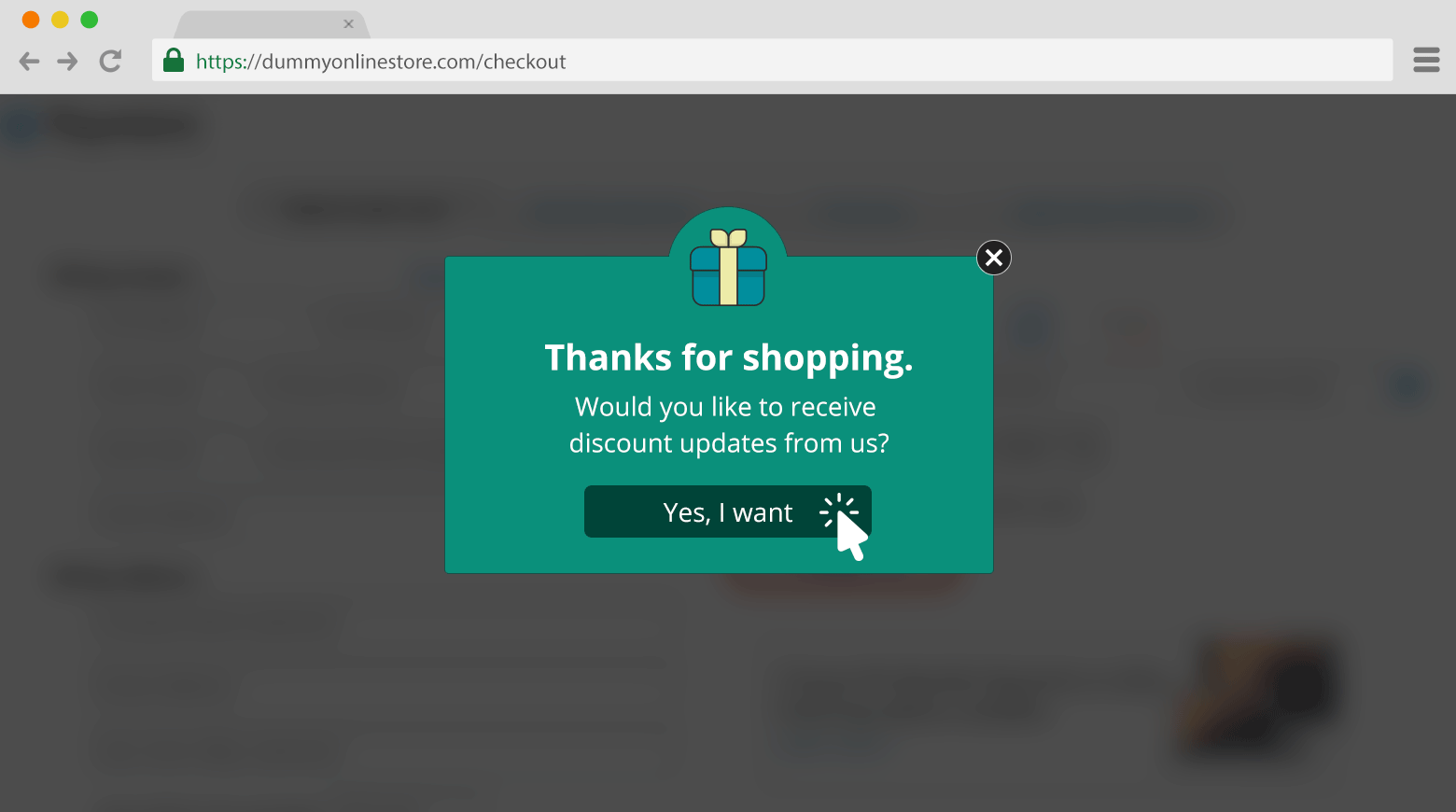 Push Notifications are an amazing and unique concept for web application development. Since mobile apps notifications are highly efficient for user re-engagement, it is expected that it will also benefit businesses to a great extent.
This will allow its users to get push notifications when he/she visits it. He/She will be further notified of any type of changes on the website even when he is not active on the website tab.
So, whenever there is an update on the corner or you want to educate your customer about a product, you can immediately send them a message.
However, the major benefit of using push notifications for websites is that you can keep your users highly engaged without any big efforts.
How Push Notifications Can Help You Better Reach Your Customers?
Re-Engage and Retain Your Customers
Reach Your Customers with Brand & Marketing Updates
Increase Conversion Rate
Target the Right User-Base
Offers Personalized interaction
10) Social Selling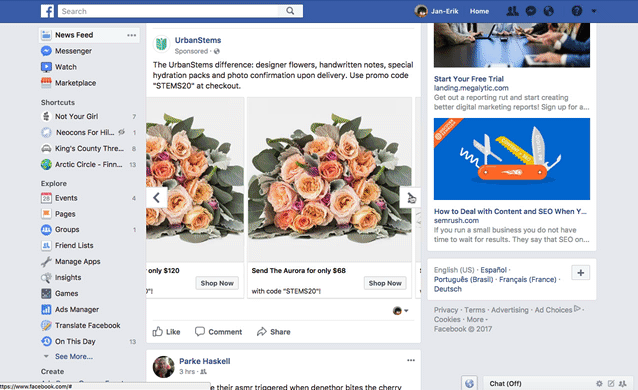 Social selling is a boon to online businesses today. Many social networks have already vested interest in this work which is good news for a large number of brands too.
Social selling leaders claim to create 45% more sales opportunities than their competitors.
It helps businesses in generating good revenue via social apps and connectivity. For instance, Facebook is going to diversify its revenue streams in the coming year.
With Social Selling, you or your brand can be benefitted in many ways as there is an increase in their sales, products go viral in less time, and generate huge interest to increase reach to the target audience.
What Benefits Can be availed using Social Selling?
Reduced Sales Cycles
Building Genuine Audience Connection
Looking and Targetting the Right Prospects
Target Key Decision Makers
Measure Social Media ROI
Go Through This Video To Explore The Top Website Development Trends
Final Words
So far, we have seen top web application development trends that will benefit businesses in many ways. These new ways help business owners to sustain a good and long-term relationship with their existing customers. It will also attract new customers and encourage older customers too.
Are you ready to create such websites with us or want to update your existing web project? Rent a Coder from ValueCoders that's a well-known web app development company that helps turn your interesting web ideas into reality. Feel free to contact us for any query related to new custom web application development trends in 2022.